As one of the largest home care providers in the UK, we have an extensive support team at our Franchise Support Centre. We take time to recruit the best and therefore, our team contains experts in their field, each leading their teams to deliver strategic growth for the business and to support our ever-growing network of franchise owners.
We have an exceptionally high number of support managers to franchise owners and as a result, our support levels are second to none!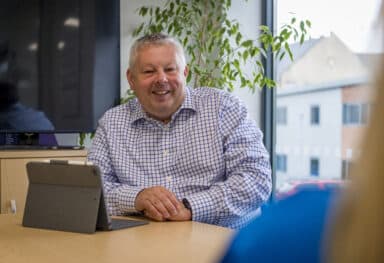 David Glover
Joint CEO
David Glover is a solicitor and a leading UK franchising specialist. In 1996 David was ranked as one of the leading franchise solicitors in the UK. He then left the legal profession to pursue his franchising talents further, developing the global brand Subway Sandwiches across the South East. He opened some of the first Subways in the UK and went on to build up an extensive territory of stores, before selling the company in 2001.
Now, as Joint CEO of Caremark, David is dedicated to growing the business and delivering exceptional home care to as many people across the UK as possible.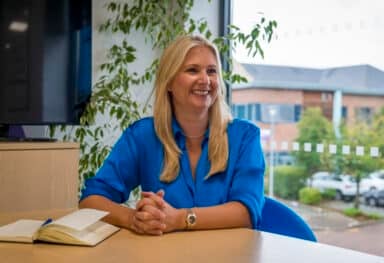 Lisa Fyfe
Joint CEO
Lisa has over 15 years' experience as a Chartered Accountant and takes overall responsibility for Caremark's robust financial health – ensuring the company's financial systems are strong and compliant, and that they support both Caremark's current activities and future growth. Lisa's wide array of responsibilities includes budgeting, reporting, forecasting, cashflow management and planning, and corporate financial planning.
In addition to her extensive financial knowledge, Lisa is putting her other personnel and management skills to use in her role as Joint CEO.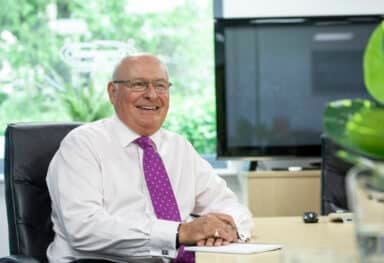 Simon Dalziel
Director
Simon is an experienced and successful franchising specialist, with over 30 years as a leading figure in the at-home care franchise sector. His track record includes achievements in start-up franchise businesses, general franchises, and overall business consultancy.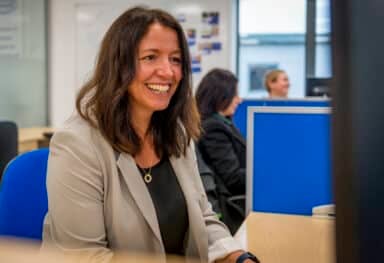 Kirsty Jones
Director of Training and Compliance
Kirsty is a creative learning and development professional, with over 15 years in the health and social care sector – and extensive experience of producing strategic learning and development interventions. She is passionate about enabling others to develop skills and abilities to thrive in their role, and uses her exceptional communication and relationship management skills to deliver positive results.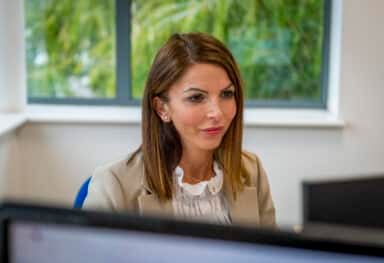 Emma Scholes
Director of Marketing
Emma has enjoyed marketing roles in many industries throughout her career. She has worked both agency and customer-side and delivered international re-brands for multi-million pound companies as well as delivering successful campaigns in both product and service industries. As Director of Marketing for Caremark, Emma is focussed on increasing brand awareness as well as supporting the large network of franchise owners.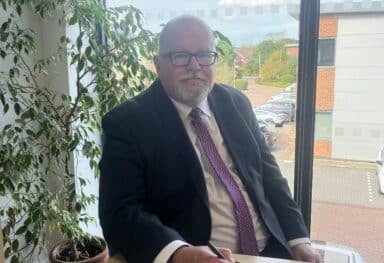 Lee Devenish
Director of Operations
Lee Devenish is a Franchising Recruitment Leaders, with nearly 30 years experience in the industry. He has worked with both start up brands and Blue Chip businesses, most recently as the Network Development Director with Driver Hire, delivering record years of revenue, and leading the implementation of their digital recruitment service. As Director of Operations at Caremark, Lee will be focused on driving revenue growth through continuous improvement and expansion of the Franchised network, and brand protection.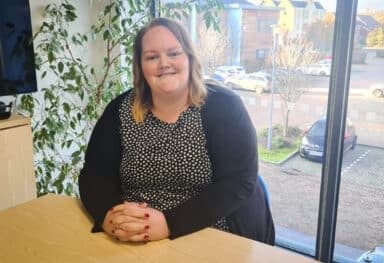 Orla Mulholland
Regional Support Manager
Orla joined Caremark in September 2020 and has worked within care for over 13 years across different settings including domiciliary, reablement, end of life and extra care.
She is an experienced area manager who builds relationships with local authorities and shareholders and prides herself on problem solving within the care industry. Her previous experience includes bringing offices back to compliant levels with CQC/CIW and local authorities.
Dario Carabba
Regional Support Manager
Dario has worked within the franchise Industry for 20 years, having owned his own business with a focus on customer service and driving customer acquisition and retention. Having also owned an independent business, he has a thorough understanding of all aspects of business operations from initial start-up and financing, through asset growth to business sale. As a regional franchise performance coach, he has worked in the catering and homecare industries supporting business owners to achieve their business objectives.
Kathryn Campbell-Davies
Regional Support Manager
Kathryn has worked within the Health and Social care sector for over 19 years, in both Commercial Compliance, Senior Management, and Leadership roles. Her extensive knowledge of social work principles and domiciliary care regulations across the UK, ensures that her objectives are always to create the highest quality service for our customers, whilst optimizing business performance and individuals' abilities. Kathryn has successfully supported, shaped, and developed franchisees from start-ups to more established franchises exceeding growth expectations, this experience has also led to aiding businesses to develop and diversify in order to meet the local community's needs.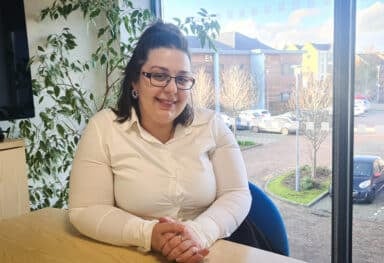 Emma Andrade
Quality Manager
Emma has worked within Health and Social care for 10 years, in Domiciliary care setting, working with customers who have complex care needs, end of life and nursing at home. She has worked in different roles within the sector from carer to care coordinator, registered manager to Business Support Manager. A passionate and driven individual, Emma has previously supported changing CQC ratings from 'Requires Improvement' to 'Good'. Emma will be supporting our London region alongside Dario focusing on quality and compliance.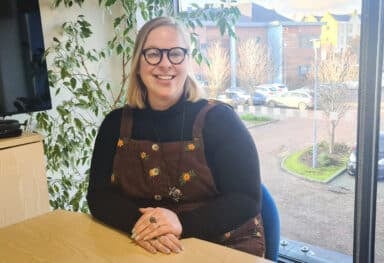 Rebecca Bland
Quality Manager
Rebecca has 24 years of experience in the health and social care sector. Her first step into social care was as a Care Assistant and her career has progressed through to her being a Registered Care Manager within home care services. Rebecca has specialist knowledge in the managing of complex care and paediatrics and is a skilled professional in supporting children and families. Having worked within the NHS, home care, supported living and residential care, Rebecca brings a significant amount of experience to her role as Quality Manager.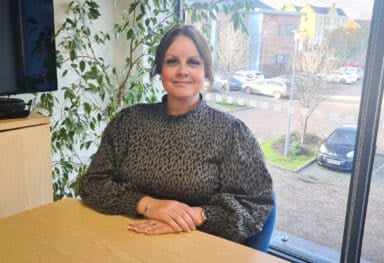 Tracey Jane
Quality Manager
Tracey has been in Health and Social Care for 22 years and has a wealth of knowledge, skills, and experience from her varied career in both Domiciliary, Extra Care and residential settings. She has been in care management for the last 15 years and held CQC Registered Manager positions within this time. Quality and compliance as well as providing outstanding care are her passions and she believes in partnership working with all involved for the individual to ensure a holistic person-centred approach and delivery and managing a safe, effective, and efficient service.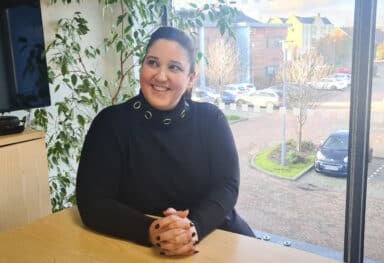 Anabel Sainza-Fernandez
Quality Manager
Anabel is a specialist in learning disabilities and autism services and is a skilled positive behaviour practitioner. Anabel has worked in many different social care sectors including outreach services, supported living and residential services. She has previously held the position of Nominated Individual and effectively led and managed various teams including registered managers. Anabel brings to her role as Quality Manager a wealth of experience in quality and compliance management.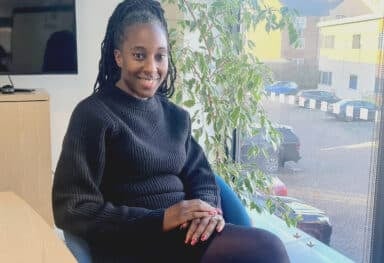 Naomi Haughton
Quality Manager
Naomi brings a vast amount of experience to her region, working in all key fields of care. She had begun her care career in college working as a care assistant part-time. After discovering a passion for care, she then progressed and became a care coordinator, using her experience to help allocate work logistically and effectively. After 10 years of coordinating Naomi climbed further up the ladder becoming a registered manager and then progressing to her current title as a QM. Her experience and knowledge will allow for exceptional guidance and bright futures for all offices working within her region.
Patrick Gerard Dahill
Talent Acquisition Manager
Patrick joins our franchise support centre as our new Talent Acquisition Manager. He has worked in the recruitment industry for the last 10 years, covering a variety of sectors and disciplines, and running strategic programmes in partnership with senior management. Patrick's role is to develop Caremark's strategic and operational talent acquisition strategy with the goal of positioning our offices and Caremark as a whole, as the employer of choice within the home care industry. He will be supporting the network in 3 core pillars – Recruitment, Retention and Employer Branding.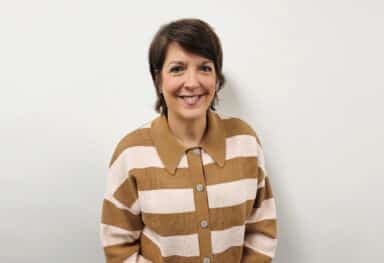 Tracey Underwood
Leadership and Management Coach
Tracey brings a wealth of knowledge and experience to the role of Leadership and Management Coach where she will be designing a programme to support Franchise Owners in key areas for growth. Having previously been employed by Caremark for many years as a Regional Support Manager, Tracey left in 2019 to further develop her skills for senior talent and development roles, which focused on business and leadership coaching, people management, mentoring, and business improvement strategies to great success, but she is excited to be returning to the Caremark family. 
In addition to the team members listed above, we have an additional 16 staff members at the Franchise Support Centre that support and assist our Franchise Owners and their teams.
Considering becoming a Caremark franchise?
It's an exciting and rewarding journey that starts with a very simple step – get in touch with us today.