Welcome to The REAL Care Company
Improving lives is our business, make it yours too!
REAL care is about putting people first. All people! That's our customers, our staff and you, our franchise owners.
We are exactly what a care company should be.
A franchise opportunity designed for unlimited growth
At Caremark, we deliver excellent, high-quality home
care to hundreds of thousands of people all over the UK. We believe that everyone deserves to be cared for in the comfort of their own home, even better if it's done the Caremark way.
With this in mind, we'd love to provide that excellent, high-quality home care to hundreds of thousands more.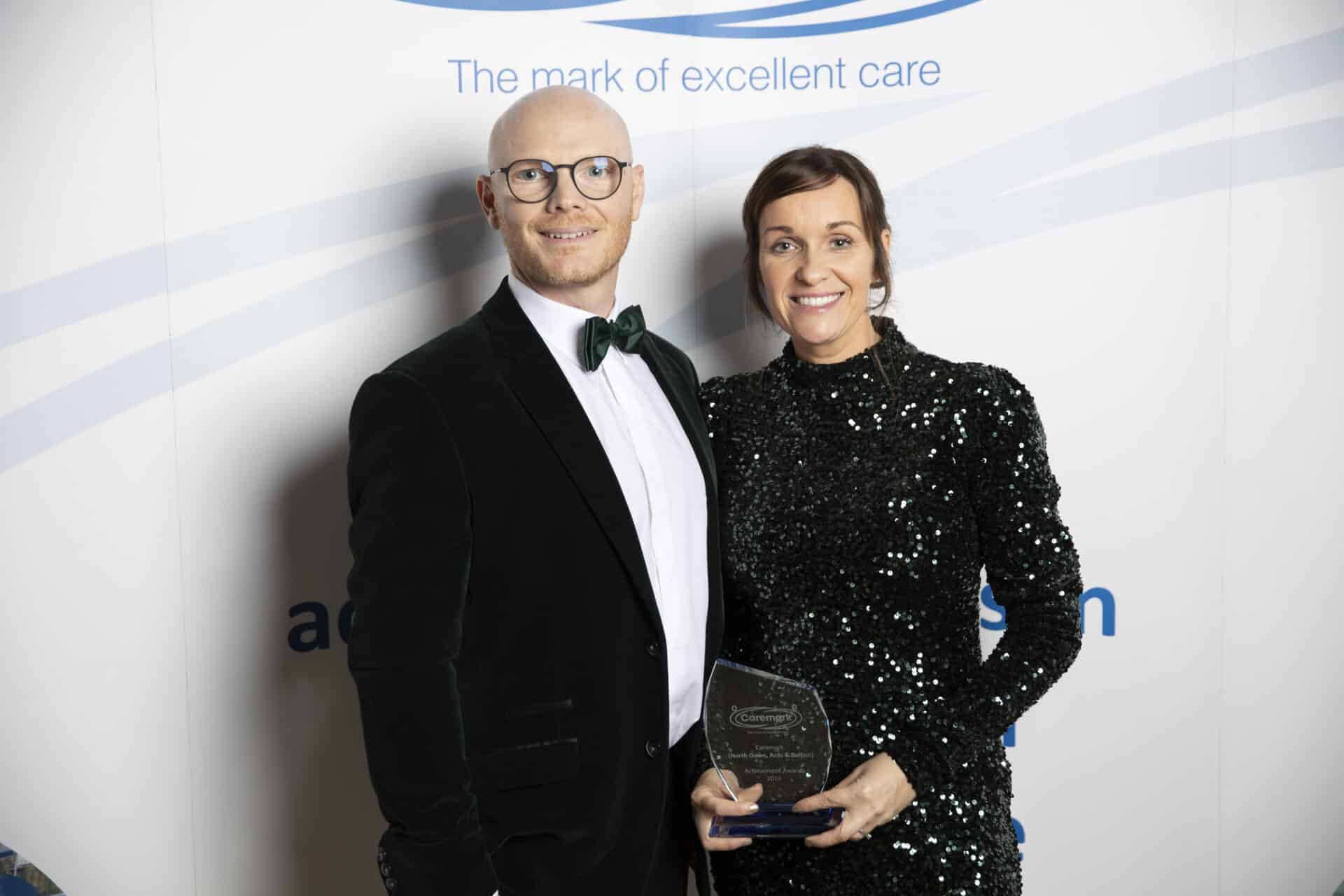 We enjoy a healthy financial bottom line, in a long-term sustainable sector.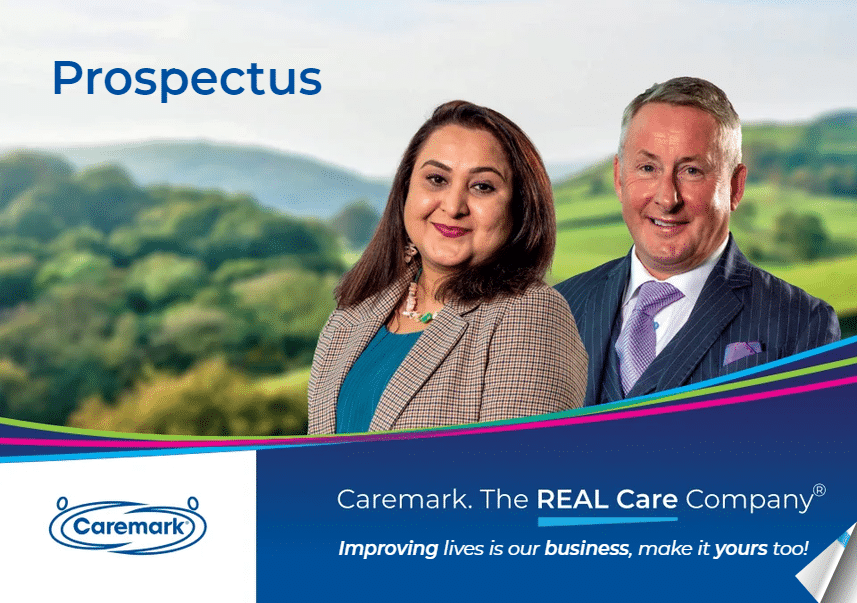 Download our prospectus
Our Digital prospectus offers a detailed insight into running a Caremark Franchise.
It provides you everything you need to know in order to make an informed decision about becoming a Caremark Franchise Owner.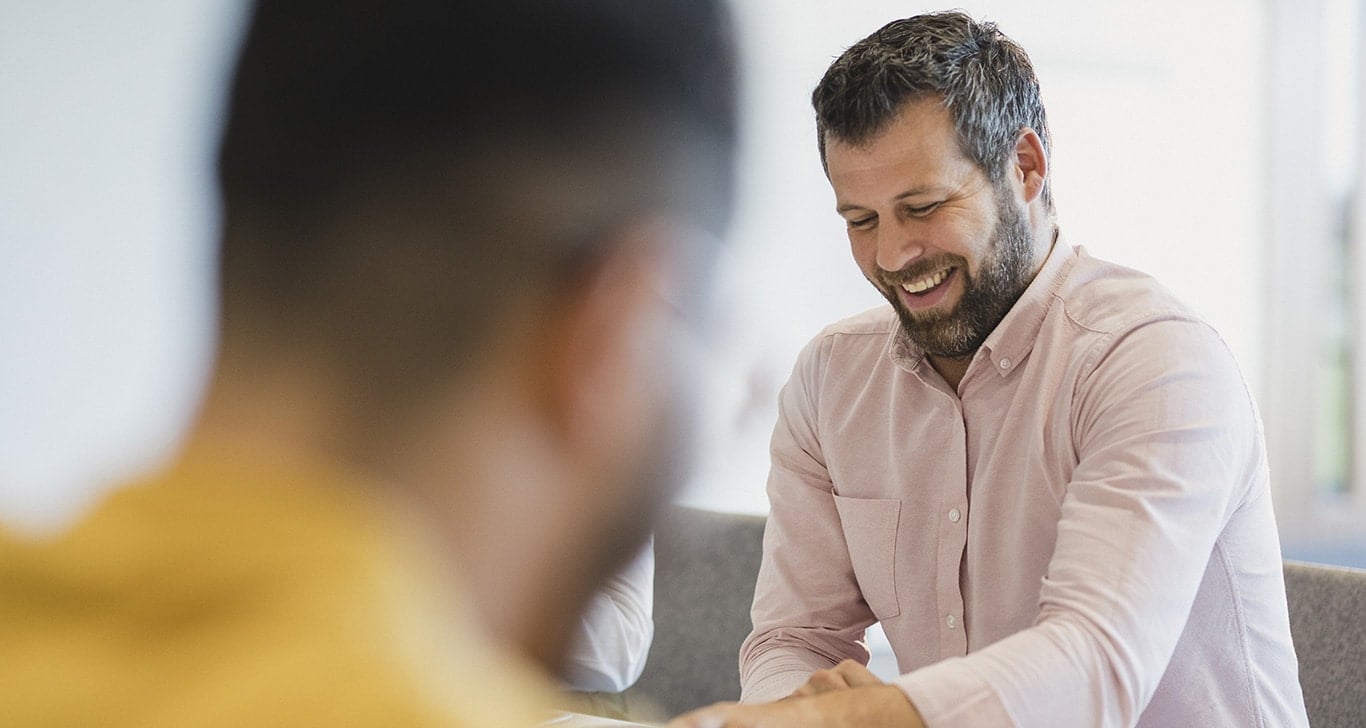 It's an opportunity to run a successful operation whilst fulfilling a social need
What does Caremark offer?
We set you up for success and, continue that unrivalled, tailored support throughout your entire franchising journey.
We're not new to this
A tried and tested, business model built over 17 years.
Unrivalled support
Expert, high calibre, dedicated support teams that know you and your business.
Investment in you
Our 10-day induction programme sets you up for success!
Highly profitable business
Lowest management service fee in the industry at 4.5%.
Wholly UK owned
We can react and adapt swiftly to business needs and challenges.
Big numbers & growing
Providing over 120,000 hours of care per week with approx. 6,000 care assistants across 115 UK offices.
Caremark's values are a REAL contributor to my success
Why a home care franchise?
Home care is an extremely stable industry. And it's growing!
Our ageing population is increasing and, when the time comes, they are choosing care at home as opposed to moving into residential care. Coupled with the NHS being overrun and early hospital discharges being high, means even more home care and support is needed.
The stability, longevity and potential for growth makes home care a great choice for owning a franchise and a profitable future.