Caremark Staff Appears in Tony Christie's New Release
Tony Christie, a well-known singer, has recently recorded a new version of "Thank You For Being A Friend" to pay homage to the often not enough appreciated care assistants. This heartfelt track, produced for Music For Dementia's Thank You Day campaign, features an impressive lineup of renowned singers and producers, including Sting, Nile Rodgers, Graham Gouldman, and Graeme Pleeth.
Thank You Day Shines Light on Dementia Care
The primary intention of this song is to raise awareness about the role care assistants play in supporting individuals with dementia and to express deep gratitude for their selfless service. "Thank You For Being A Friend" takes center stage during this year's Thank You Day celebrations, organized by Music For Dementia and held on July 2nd.
Earlier this year, Tony Christie courageously revealed that he had received a dementia diagnosis. Prompted by his wife's observations of his memory lapses, he sought medical advice and subsequently received confirmation of the onset of dementia. With great strength, Tony has been managing his condition through powerful medications while doing his best to cope with the challenges it presents.
Tony Christie's openness about his diagnosis has had a profound impact on others who face similar circumstances. People from all walks of life have approached him on the streets and in supermarkets to express how his story has helped them come to terms with their own or their loved ones' dementia diagnoses. By openly sharing his experiences, Christie has actively worked to diminish the stigma surrounding dementia, facilitating meaningful discussions about this condition.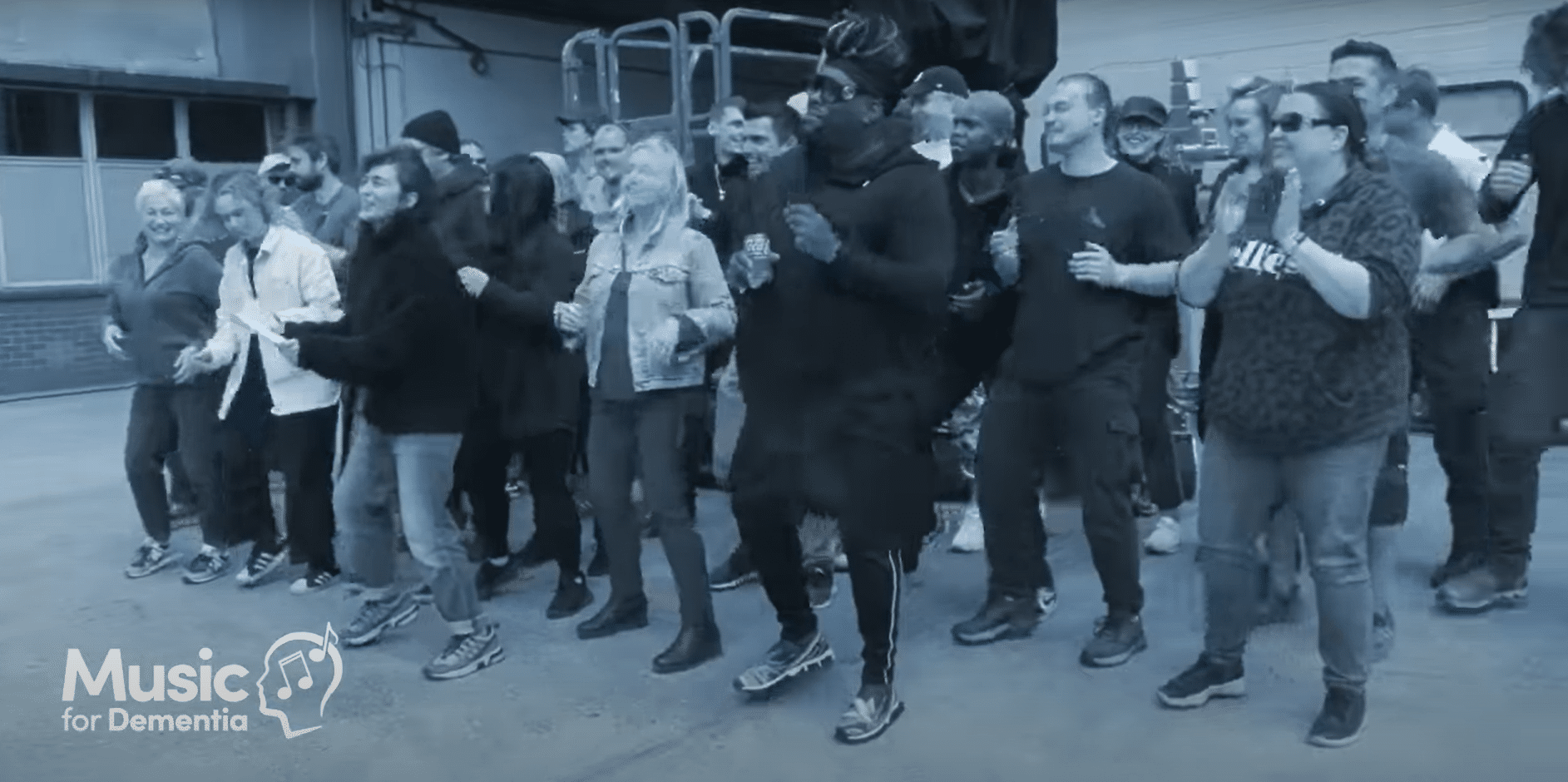 Recognising the vital role of care assistants
As Tony contemplates the future, he shares his concerns about the day when he may no longer be able to perform, as he finds solace and joy in music. He considers it a form of medicine for his condition. Recognising the vital role played by care assistants in supporting individuals with dementia, Tony Christie deeply appreciates their significance. Through his latest song, he extends a heartfelt thank you to all care assistants who tirelessly contribute to the well-being of society's most vulnerable individuals.
Caremark Care Coordinator selected for the Music Video
Notably, in the music video accompanying the song, Chloe Brown, a compassionate care coordinator at Caremark Solihull, has been selected to appear. Her involvement shines a spotlight on the exceptional work and unwavering dedication of care assistants. Chloe's remarkable contribution led to an interview on BBC Midlands, during which she shared her profound satisfaction in her role and her unwavering commitment to caring for others.
To experience the powerful and heartfelt tribute that is "Thank You For Being A Friend," we invite you to listen to this remarkable song that honors the exceptional dedication of carers.