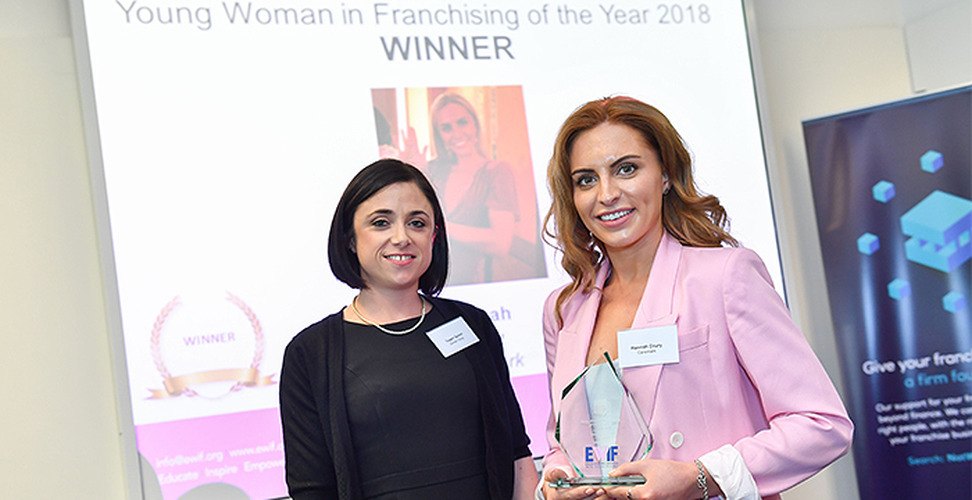 25 May 2018
Sutton franchisee wins 4th national business award in under 12 months
Caremark (Sutton) franchisee, Hannah Drury is celebrating once again with her recent win of yet another business award.
Hannah Drury, 26, (
Sutton
)'s Operations Director, was presented with the HSBC (EWIF) Young Woman in Franchising of the Year 2018 award at a packed annual awards ceremony held in London, which gathered to celebrate the best up-and-coming businesswomen in franchising.
This latest award for Hannah highlights the extraordinary success of this ambitious and caring young mother-of-two.
Speaking after the awards ceremony, Hannah said: "It felt wonderful to have been recognised for my hard work and it was very humbling to have been singled out in a room full of successful women.
"I was over the moon to have been shortlisted, let alone win the award, in a category with such inspirational businesswomen."
Hannah took over the Caremark home care franchise from her late step-father in 2015 and built up the business to one which now delivers close to 2000 hours of bespoke care and support to vulnerable individuals in her local community.
Hannah added: "I keep myself busy because I love what I do and I find it incredibly rewarding to be able to give back to the organisations who are so deserving of our support."
EWIF is now in its 10th year and continues to grow as more professional women make the move into franchising, either as a franchisee or through looking to expand their business through franchising it.
Caremark Limited has been a member of EWIF for several years and is delighted to be part of an organisation which encourages and supports businesswomen to come into franchising.