Alzheimer's and Dementia Care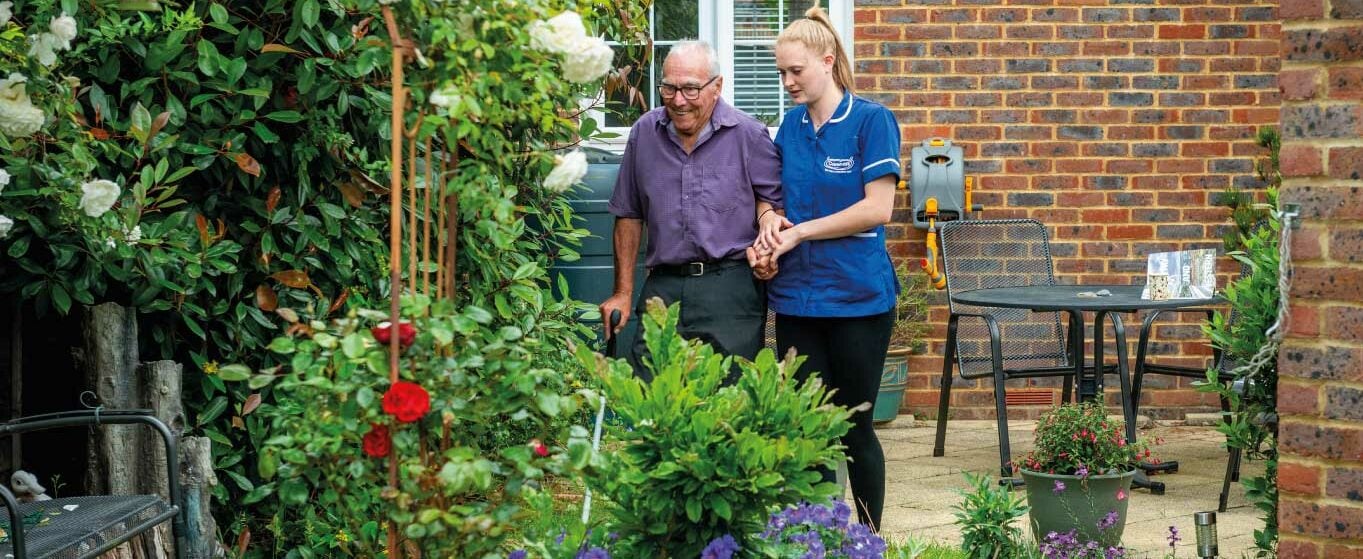 A number of Caremark care assistants have become friends. My life has improved!
We understand!
When someone you love is living with Dementia, including Alzheimer's disease, vascular dementia, Lewy body dementia, frontotemporal dementia and mixed dementia, it can be a very upsetting time. Helping someone you love to cope with the challenges that come with dementia and memory loss can be upsetting.
We're here to offer practical support, advise and reassurance. Our professional and fully trained Care Assistants have plenty of knowledge and experience to share. They come armed with skills to make customers feel calm and at ease as well as reassuring family members too.
We help you too!
Familiarity. regular routines and being cared for at home can slow the progression of many common dementia symptoms.
We come equipped with knowledge on how best to help people living with this condition and impart this knowledge onto you.
We can also let you know about outside resources including support networks and local dementia groups that you might find helpful.
And if you're in need of a break yourself, we offer a full Respite Care service.
Please note not all Caremark office offer this service. Please make contact with your local office to find out more.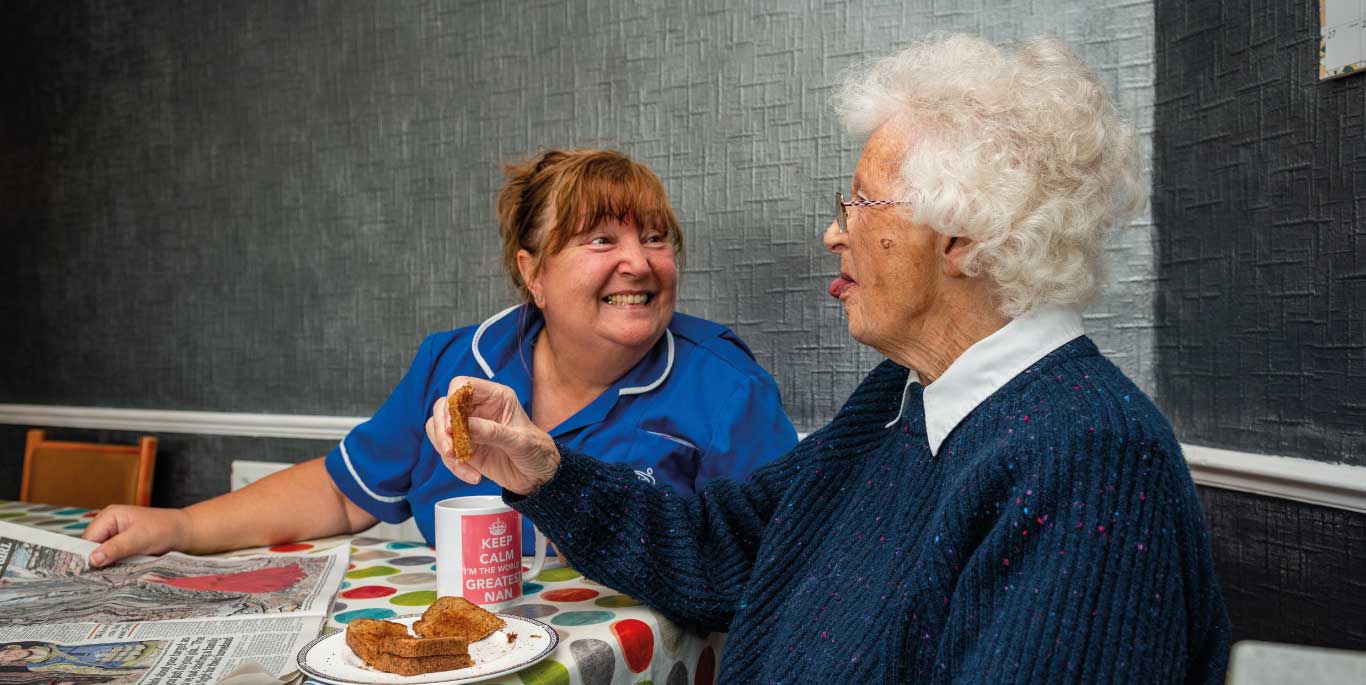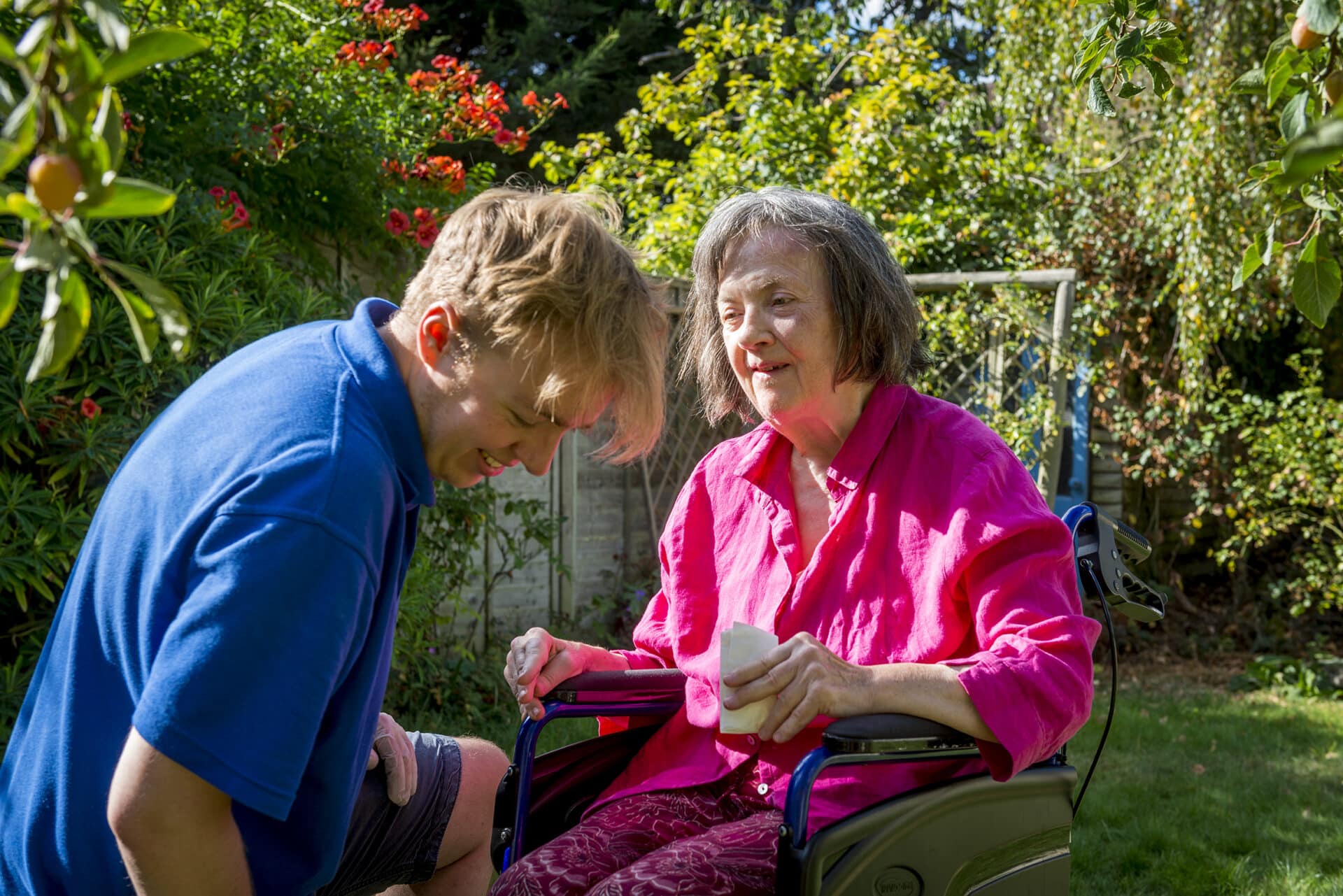 Helping people living with Dementia.
Our aim is to give everyone living with the many subtypes of Dementia, including Alzheimer's disease, a high quality of life in surroundings they know and feel comfortable in.
There are multiple different strains and stages and our Care Assistants work with you, specialists and extended care teams to create a tailored plan.
We go above and beyond to understand your loved one's personality, history and personal preferences. We can help with personal care, social activities, memory impairment, shopping, cooking, cleaning and mobility support to name a few.
Why stay at home?
Being at home helps people to retain their independence and can help slow the process. Changes in routine and environment have been shown to have a detrimental effect, whilst being looked after at home, in dafe, comfortable surroundings provides enormous reassurance, which can help stabilise and slow the progression of many of the symptoms.
Providing Dementia Care at Home has many advantages over residential care as it allows the person to stay in familiar surroundings alongside their loved ones for as long as possible.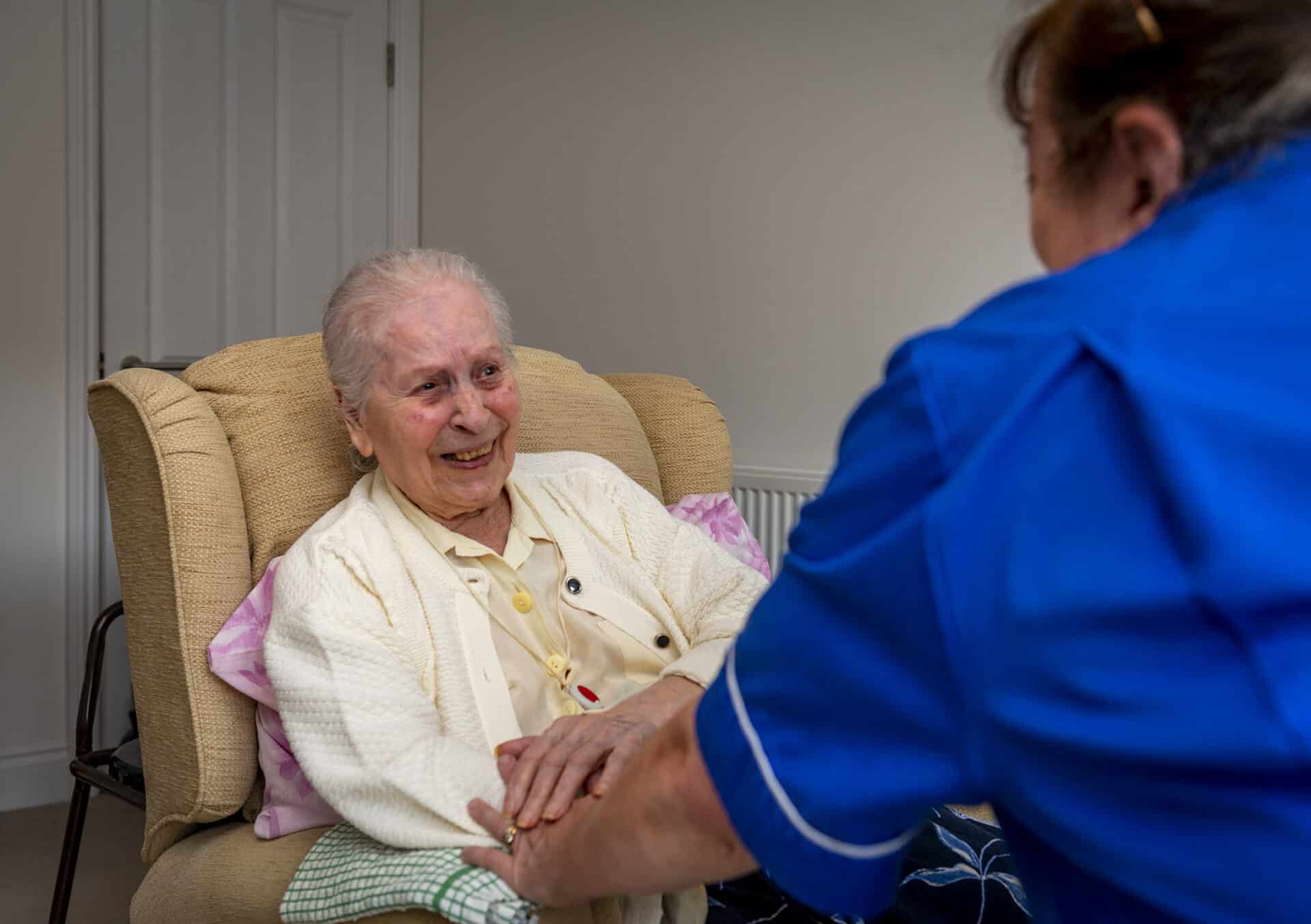 Caremark are second to none!
Trained professionals
We are dedicated to ensuring our Care Assistants receive the very best in-depth training in Dementia Care.
Our specialist Care Assistants have been fully trained and use a range of approaches and techniques to reduce anxiety, provide reassurance and calm behaviours, reducing feelings of confusion and anxiety as well as helping with everyday life.
People living with dementia can find it hard to communicate and therefore often experience frustration. Our Care Assistants know how best to communicate and ensure people feel at ease.
There's so much more to know…
For more information on Dementia, including Alzheimer's disease click below.