The ultimate peace-of-mind
When you wish to stay in your own home, but need extra care and support at all times of day, Live-in care is the answer.
With Caremark's Live-in Care service, you are cared for by your own personal Care Assistant who lives with you in your home.
What is Live-in Care?
Live-in care is the ultimate care solution for when you need more support than regular care visits can provide.
It is also considered the best alternative to living in a residential care home.
Your dedicated Care Assistant is matched to your needs, preferences, and personality. You build a close relationship with your Care Assistant that is likened to family. They will learn and understand your preferences and nuances, and because they are living with you, will notice any change in behaviour or health.
We will work with you to allocate which hours in the day you need support. You may need assistance once or twice overnight, or maybe an early morning visit to the park with your dog is more you. Should more hours be needed, we can arrange that too. The care is tailored to your specific needs.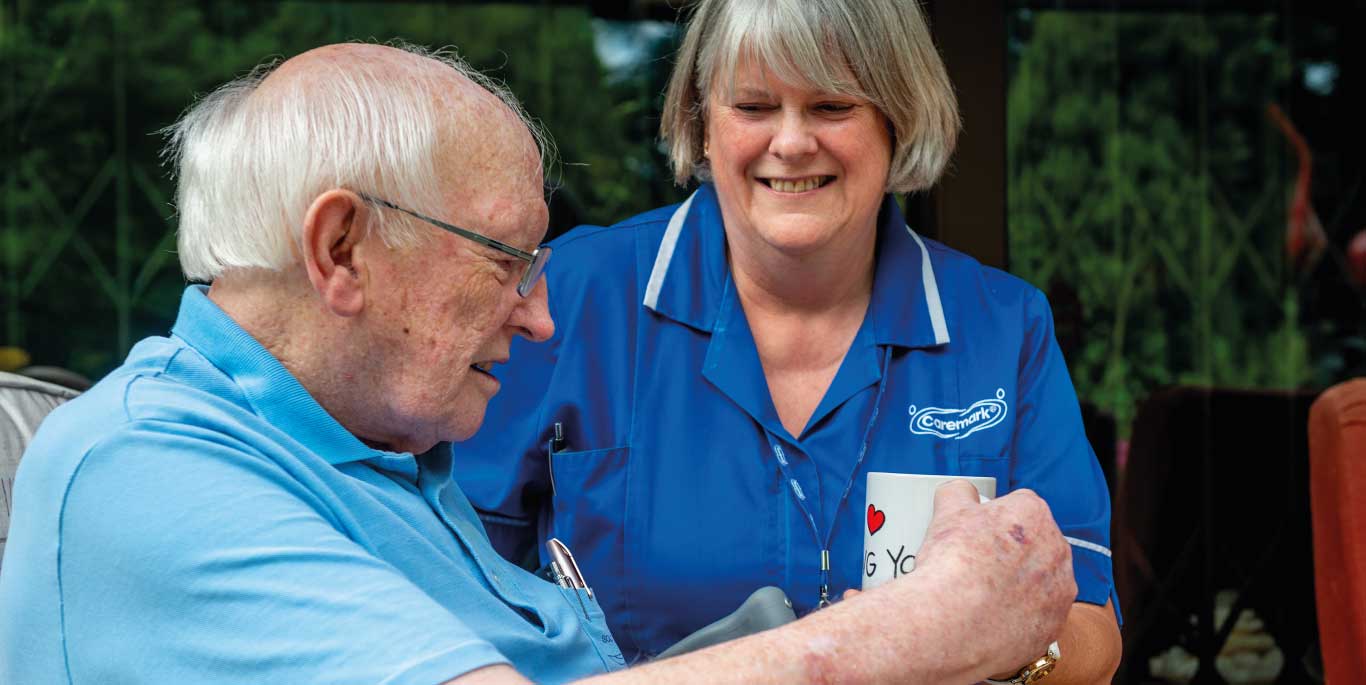 Caremark provides a cheerful morning wake-up.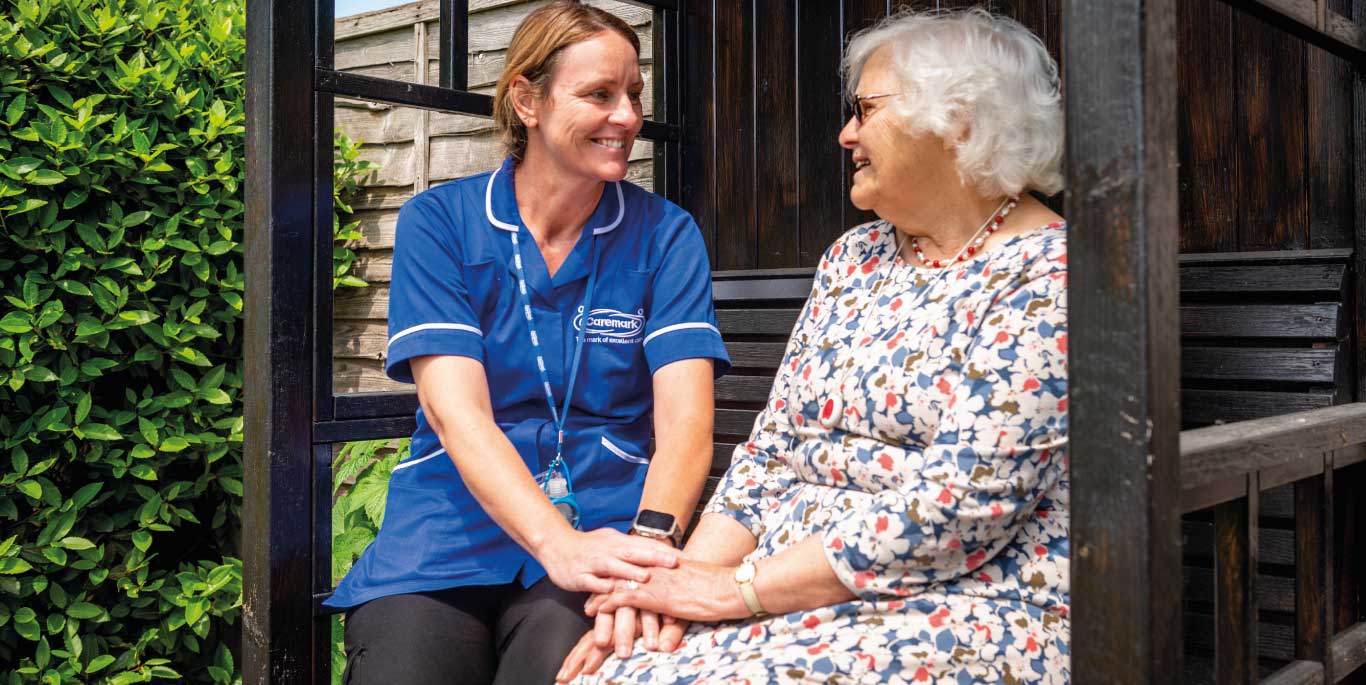 Who can be supported by Live-in Care?
Live-in care benefits anyone that has care and support needs but does not want to leave the comfort of their own home.
Some people are able to remain safe at home with care assistants visiting once or multiple times a day, but for others, a live-in care service is a better option either because they have frequent support needs or simply because companionship and social support are important to them.
In some instances, live-in care is a long-term solution to meet ongoing care and support needs, for others, it might only be required when returning from hospital or recovering from an illness for example.
Why choose Live-in Care?
Live-in Care gives you flexibility to live your life, your way, coupled with all the care and support you need in order to do so.
Regular care visits are often scheduled for the same time, on the same day each week. If you'd rather eat a late lunch on a Tuesday, or spontaneously see a friend Thursday afternoon, with Live-in Care, you absolutely can.
There are no restrictions to when your care assistant is there to help you, or what they help you with. It's your life, they are there to make it as enjoyable, safe and happy as possible!
Please note. Not all Caremark offices offer this service. Please check with your local office to find out more.
My care assistant and I have a great time together
What does my Care Assistant do when they're not working?
When your Care Assistant is not working the agreed hours, they will be able to enjoy the usual activities of living at home. You will need to provide a bedroom and a bathroom so they can enjoy their own space during their down time.