Elderly care:Personalised to keep you safe and happy at home
As we approach old age, many of us need a hand with everyday life. Whether that's extra help with the housekeeping, preparing and cooking meals, personal care, administering medication or simply a friendly face and companionship.
Our Care Assistants are here to care and support you. We'll keep you safe at home and put a smile on your face whilst doing so.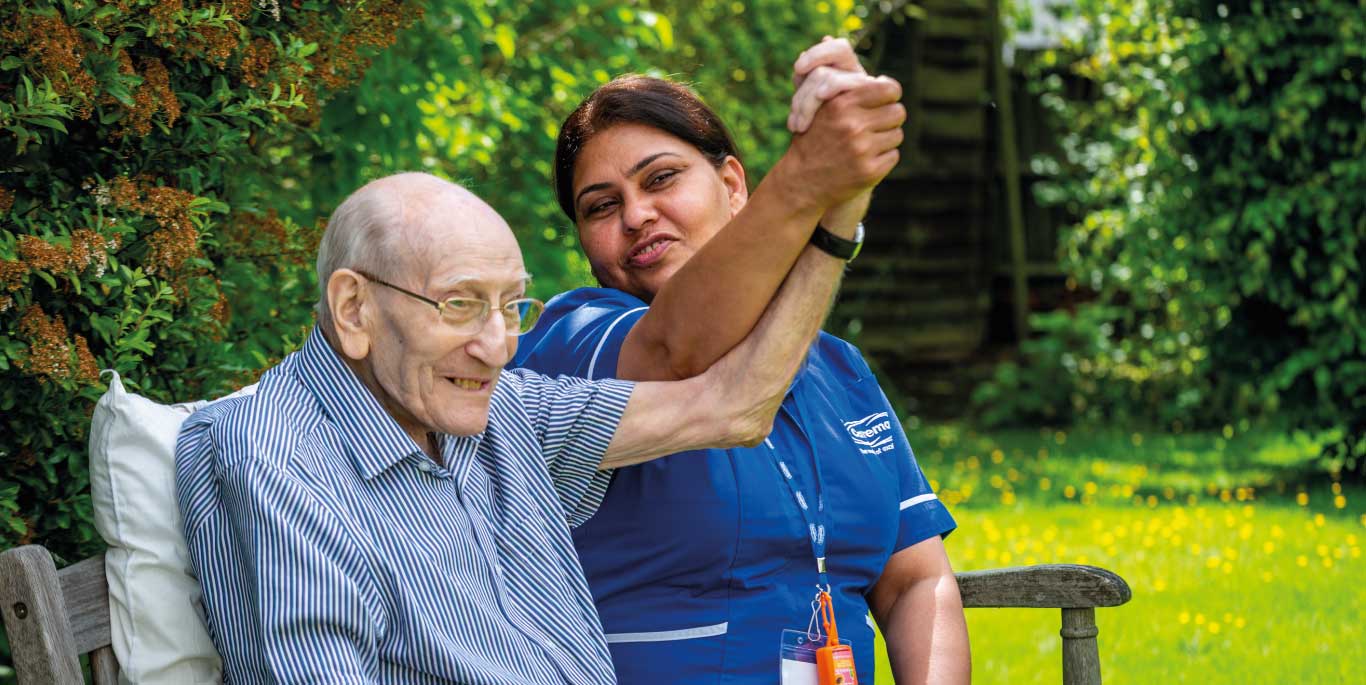 As my health has improved, they let me take over tasks, feel more independent and hopeful
Elderly care to retain independence
Our expertly trained Care Assistants provide reliable, friendly and understanding support that is flexible and tailored to your needs and wishes.
Our level of care is reassuring to loved ones as they know that when they are not together, their family member is receiving the highest quality support and care.
We encourage independent living wherever possible as we know just how important it is to self-esteem and confidence. We do this by carrying out tasks and activities 'with' the people we look after, rather than 'for' them. We find that this approach helps older people to maintain their dignity, nurturing a sense of purpose and well-being.
Overcoming isolation and loneliness
When older people have problems with mobility, it can lead to potential isolation and feelings of loneliness as they find it harder to get out and about. This can become a vicious cycle, with leaving the house becoming a huge mountain to climb.
As our Care Assistants actively encourage and facilitate social activities, like engaging in the local community and pursuing hobbies, we find our customers become happier and more confident. Our care can have a huge impact on improving mental health and generally making life more enjoyable.
They are able to assess the help I need
What care do elderly people need?
No two people are the same and therefore, their care needs differ dramatically from one person to the next. With this in mind, our elderly care packages are created based on individual needs and preferences.
In general though, as people age, they may require physical and mental health care and support. This can range from short-term assistance to recover from a specific condition or perhaps rehabilitation after a hospital stay or long-term support that includes help with reduced mobility, shopping and meal preparation, medication assistance, companionship and personal care.
We understand that the ageing process often brings frustrations and difficulties and our Care Assistants are always sensitive to these.
We care, we support, we keep you safe and happy in your home and always leave you with a smile on your face.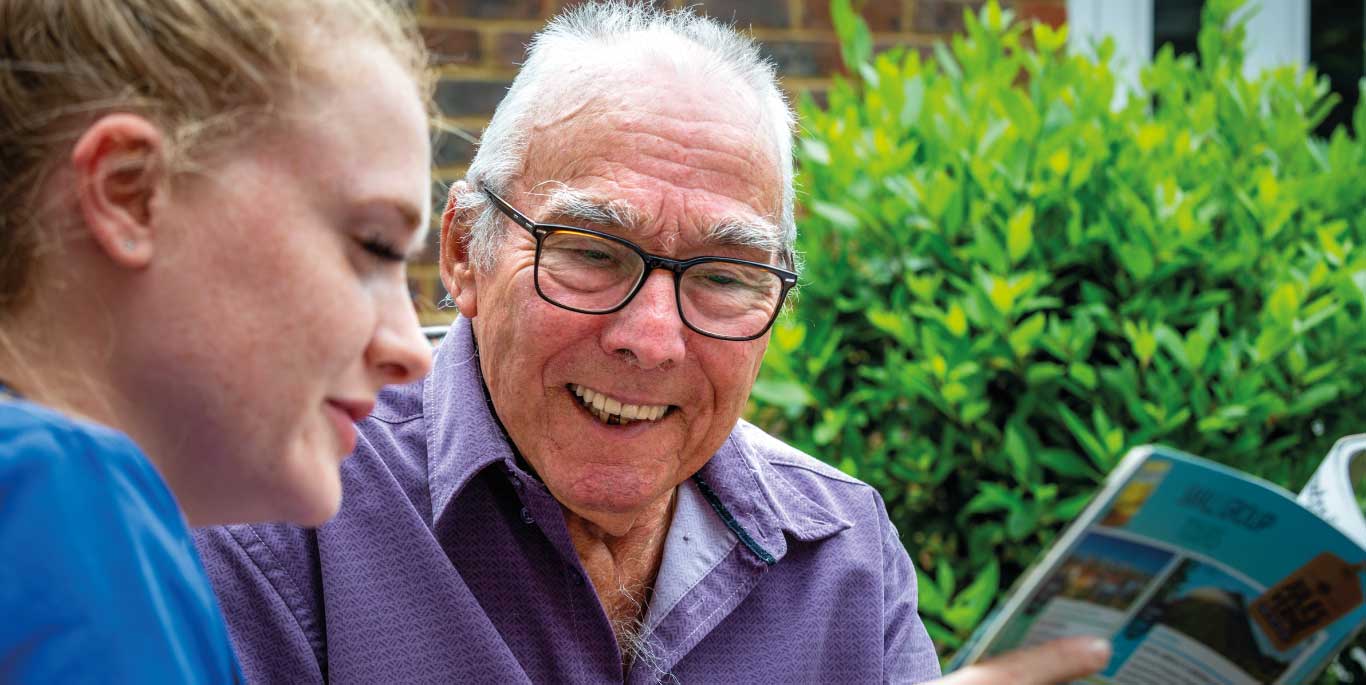 They completely changed my life. I was in a dark place and now my life is great.
Let's have a chat about how we can help you
Find your local Caremark office by clicking below and giving us a call. We'll lend a listening ear and a plan to help.