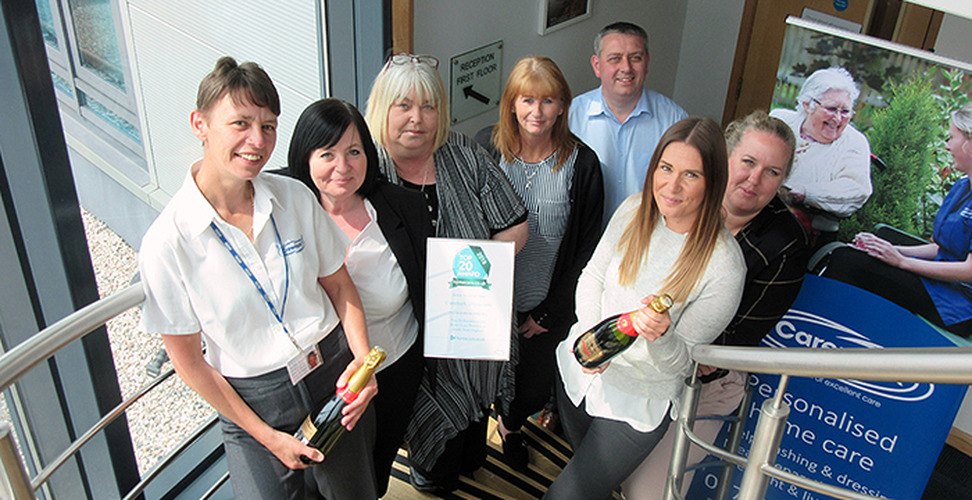 29 May 2018
Public votes place Caremark in Top 20 providers of home care in regions across the UK
The annual results are out! Once again Caremark offices across the UK have featured in the public's choice of the Top 20 Home Care Awards 2018.
This year six different Caremark offices were voted as being amongst the best in their respective regions, offering a service which ticked all the boxes, according to the clients that used them.
Offices picking up the honours for 2018 are:
Caremark (Hillingdon), (Richmond-upon-Thames), (Redcar & Cleveland), (Plymouth), (Chiltern & Three Rivers) and (Kirklees).
With the Hillingdon and Plymouth offices being awarded this accolade for the third year running, their teams have much to be proud of.
Graham Livingston, Managing Director, Caremark (Plymouth) said: "Everyone is immensely proud to win this award for the third consecutive year. It confirms our place as the highest ranked care provider in Plymouth and one of the highest in the whole of the South West."
Good service is a result of a great internal culture, something which Sam Willett, Plymouth's Care Coordinator is keen to emphasise: "I would not want to work for another care company. The management are so caring and we have an excellent team spirit, always supporting each other."
The awards highlight the most recommended home care providers in each region of the UK and are based solely on review scores received by people using the service. The winning offices are judged from calculating the best scores, using a combination of the number of reviews and the average of each rating.
"This is our third year of winning this prestigious award, proving that the high standards we set have been maintained. The homecare.co.uk reviews are a fantastic way for prospective clients to have confidence that they have made the right choice at what can be a very stressful time" add Karen Holmes, (Plymouth)'s Registered Care Manager.
Homecare.co.uk
is the go-to website for anyone looking for information about home care providers or care homes in their area and having a reviews-based service helps people search for a recommended provider.