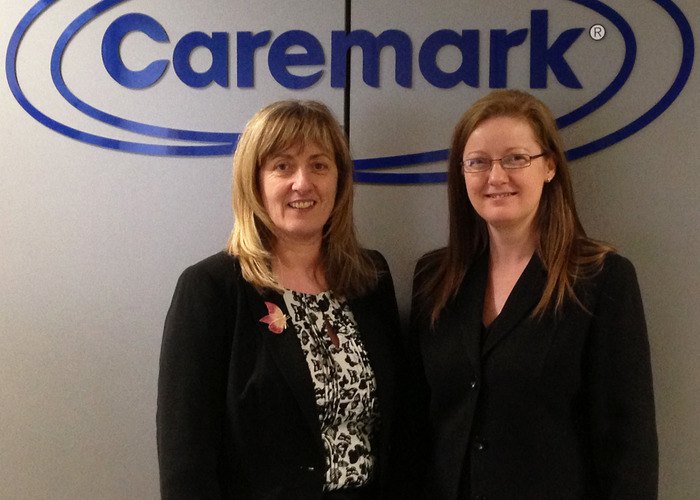 03 Mar 2014
Caremark launches Health & Wellbeing Initiative
The launch of the initiative demonstrates Caremark's commitment to occupational health awareness
National Training Manager Lynda Goldsmith and Senior Health & Safety and E Learning Advisor Karen Hoskins have launched the Caremark Health & Wellbeing Initiative. Supporting the franchise network in improving recruitment and staff retention, the initiative furthers Caremark's reputation as an innovative employer, dedicated to occupational health awareness.
Caremark believes that '
Healthy staff = Healthy service delivery = Healthy business
' and has launched a number of E Learning training courses alongside the initiative, each of which have been made available to all Caremark franchisees:
Caremark Health & Wellbeing
Includes general guidance on physical and mental health & wellbeing, diet, exercise and occupational health.
Caremark Nutrition and Hydration
For those delivering a care service, training on healthy eating choices, meal planning and the digestive system.
Caremark Office Fire Safety
Training on causes of fire, fire emergencies, and items such as fire extinguishers and fire doors.
Caremark Office Health and Safety
Acts as an induction for all employed staff, including training on slips and falls, manual handling and first aid.
Caremark Health and Safety Management
This course trains on topics including risk assessment, accident and incident, and fire and emergency.