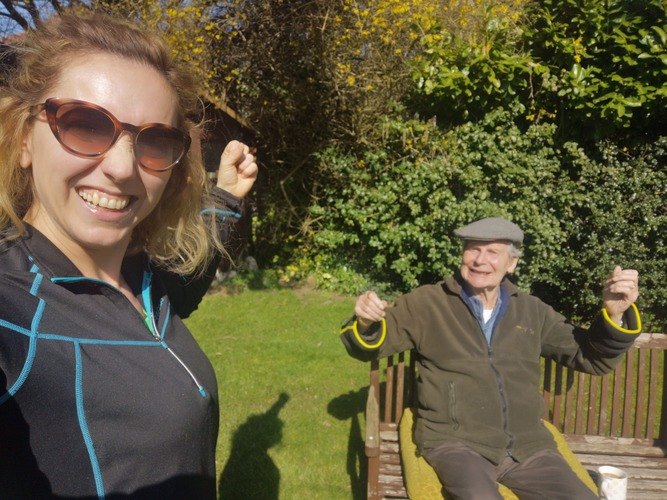 26 Nov 2020
Rodica Tomoiaga - Caremark (Three Rivers & Chiltern)
Congratulations to Rodica Tomoiaga from Caremark (Three Rivers & Chiltern) who is Caremark's Care Worker of the Month for July.
Nominator and Care Manager Tarryne had this to say: "Rodica is a live-in Care and Support Worker and has been caring for her client during the pandemic. He recently lost his wife, and Rodica was a carer for the couple whilst she was alive. She has helped him remain in his own home and keep him safe and well. He struggled with the loss of his wife and Rodica was able to support him through the grief and change. As he was not able to see his family who are a big part of his life, Rodica has ensured she has kept him active and stimulated, even preparing an isolation birthday spread for his 90th. All of the things she has done for him, she has prepared and planned herself without being asked to ensure she is giving her client the best care".
She went onto say: "Rodica Is happy to stay in on her breaks with her client, especially during the pandemic so there is less risk for her client and change to his daily routine as he is not able to see his family. She is very prompt at giving feedback to her supervisor and letting anyone know of changes, issues and positive feedback, she can work well alone and also as a team. When she does go on break, she is willing to do a full detailed handover that gives the family reassurance that the following care worker covering her has all the knowledge to support their father as he requires. Rodica's client's family are very pleased with the care she provides their father and feel thankful that she is the one with him especially as they can't be at the moment".
Well done Rodica, a very deserved winner of this month's Caremark Care and Support Worker of the Month.