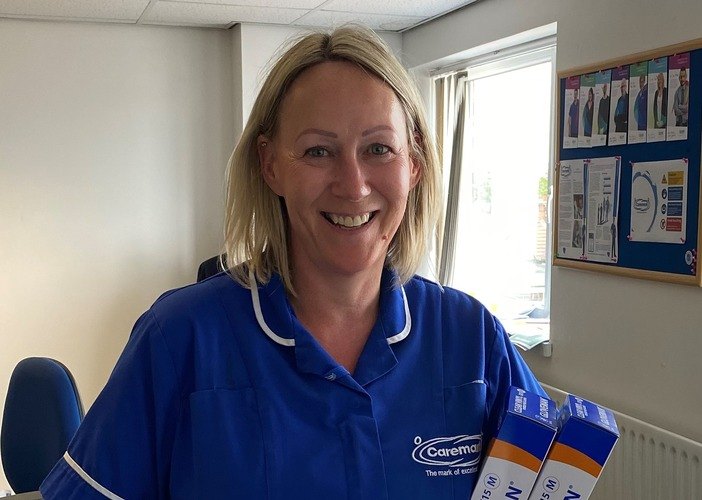 22 Oct 2020
Congratulations to this Caremark Home Care Hero.
Lisa from Caremark (Mansfield & Ashfield) has been announced as a finalist in the Home Care Insight, Home Care Heroes Awards 2020.
Lisa Cranston has worked tirelessly throughout the pandemic, enduring extra shifts when colleagues were having to self-isolate, continuing to care for others with a smile and a cheery disposition despite having to deal with a tragic accident within her own family, resulting in additional care being required for her son.
One stand-out act of heroism was when she saved the life of a customer. After leaving her client's lunch call on September 8, she was alerted by a member of the public that there was a fire alarm sounding at a neighbouring customer's property. On entering the property, she discovered that the lounge was full of smoke and the customer was asleep in her chair, with the bin to the side of her alight.
Lisa quickly jumped into her status as a "Hero in Blue", checking on the customer initially before extinguishing the fire and opening all the doors and windows.
Whilst waiting for the all-clear from the emergency services, Lisa stayed with the customer to ensure that she was okay, and also continued to clean the property to remove smoke residue and ensure that the property would remain habitable, as well as advising the next of kin of the incident and actions being taken.
Good luck with the award Lisa, 100% Hero in Blue!
It is unlikely you will be putting out fires like Lisa, but would you like to make a real difference caring for the vulnerable in your community? If so, then please
click here
to find out more about a Care and Support role at Caremark.