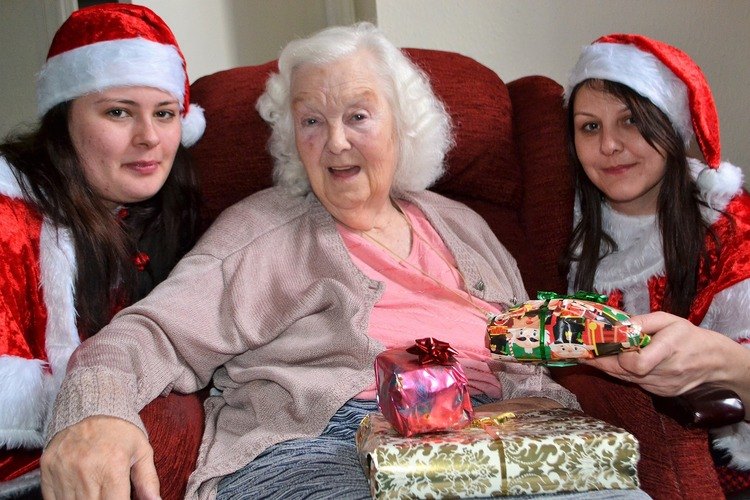 31 Dec 2018
Caremark offices bring Christmas cheer to clients and staff around the UK
'Tis the season to be jolly!
And indeed it was for many people across Caremark's UK network of offices. From early December onwards, parties and celebrations were being prepared for and presents being bought in readiness for the approaching festivities!
In Northern Ireland, the Directors of Caremark (North Down, Ards & Belfast) held a Christmas celebration for all their care workers and their families by way of a
thank you
for their hard work and dedication throughout the year. There was face painting and balloon modelling; a craft station where the children wrote letters to Santa before posting them in a special Caremark Christmas post box; a special ride on Santa's train which took the children to visit him and receive their gift; a popcorn machine and copious amounts of melted Belgian chocolate complete with marshmallows and strawberries!
While in Worcester, management and staff of the Caremark (Worcester & Malvern Hills) office arranged to personally deliver a special Christmas dinner, (complete with cracker) to any clients who would not be spending the day with their family.
Further south, the care manager at the Caremark (Mole Valley & Waverley) office got busy creating gift bags for all their clients and special gifts for all their staff, who, in her words are "equally deserving of a huge thank you from us for their loyalty, devotion and hard work."
Meanwhile up in the north west, the Caremark (Kirklees) office once again took part in a local initiative called Santa's Seniors, run by a local mother and her daughters who delivered Christmas presents to older and vulnerable people in the Huddersfield area.
With the help of Caremark (Kirklees)' care workers, several thousand Christmas gifts were delivered to more than seven hundred people, bringing smiles of surprise and delight to many faces!
Doris Frost, a client of Caremark (Kirklees) was among the many receiving Christmas gifts this year. Doris is pictured with her two care workers and her presents.
As the year draws to a close, we wish everyone a happy and peaceful New Year!