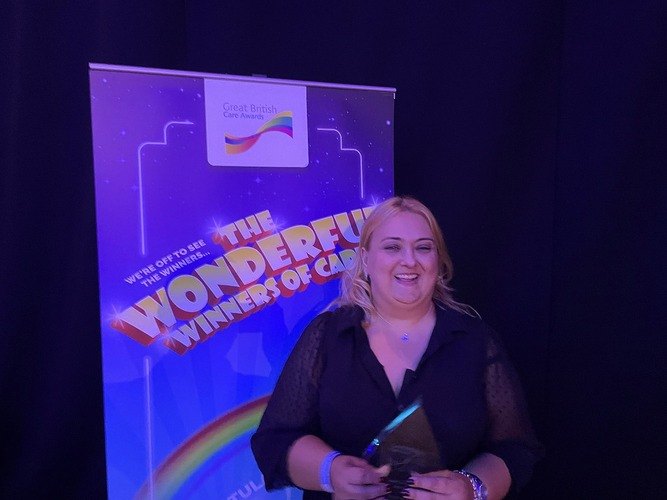 12 Oct 2021
Caremark care coordinator wins National Care Award.
Caremark (Worcester & Malvern Hills) are delighted that their Care Coordinator has gained the ultimate recognition at the Great British Care Awards 2021.
Maria Gomez (pictured above) from Caremark (Worcester & Malvern Hills) won the award in the category of: 'Care Coordinator'. The Great British Care Awards enthused: "Maria is a highly motivated extraordinary person who is customer focused, knows what her role is and how this impacts on staff, service users and the business. She is incredibly hardworking and went above and beyond in extremely challenging circumstances. A real star!"
Maria said: "Thank you so much for the recognition and award. It's always nice to be appreciated. Thank you to Caremark and the team for the support and being amazingly understanding over the last year."
The Great British Care Awards are a series of regional events throughout England and are a celebration of excellence across the care sector. The awards pay tribute to those individuals who have demonstrated outstanding excellence within their field of work. After scooping the regional award, Maria then went on to be considered for the national awards.
The Gala evening was held at The International Convention Centre located in Birmingham City Centre on Saturday 25th September 2021. Maria was joined by various colleagues and members of the Head Office Team (pictured below at pre dinner drinks).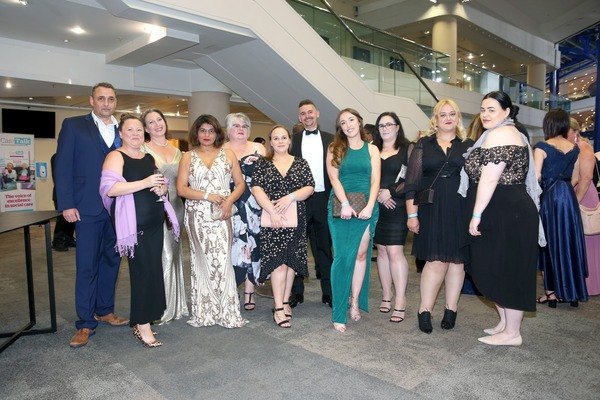 The Awards were presented by reality TV Star Mark Wright, which was followed by a night of entertainment and celebration. Pictured below, Caremark Limited, National Operations Manager Harinder Dhami and Caremark (Worcester & Malvern Hills) Managing Director David Balmer, toasting the win.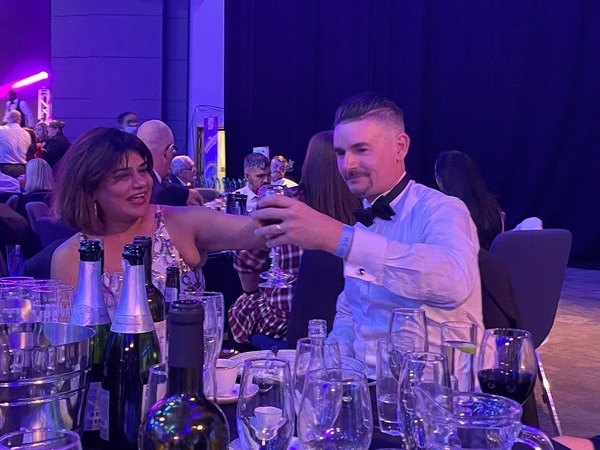 Pictured below, Caremark (Worcester & Malvern Hills) Director Caroline Balmer (right) with members of the Worcester Care Team, after enjoying their sumptuous 3 course meal.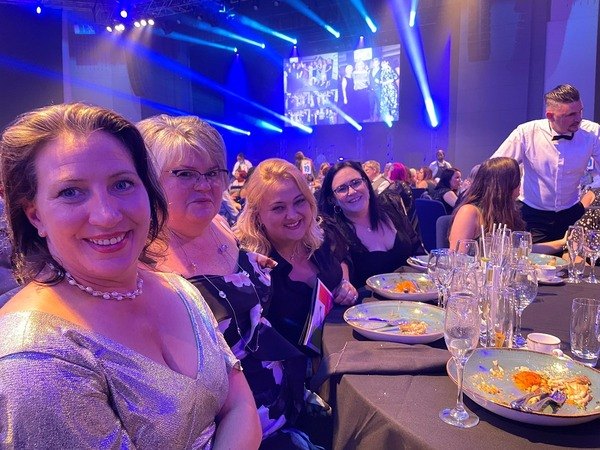 Business owners David & Caroline Balmer had this to say: "Maria has been instrumental in the last year, ensuring that all clients and care staff had the correct information at hand to deal with their daily tasks. She and all of the rest of the team deserved this recognition and Caremark are proud to have her."
To find out more about a rewarding career with Caremark, please
click here.