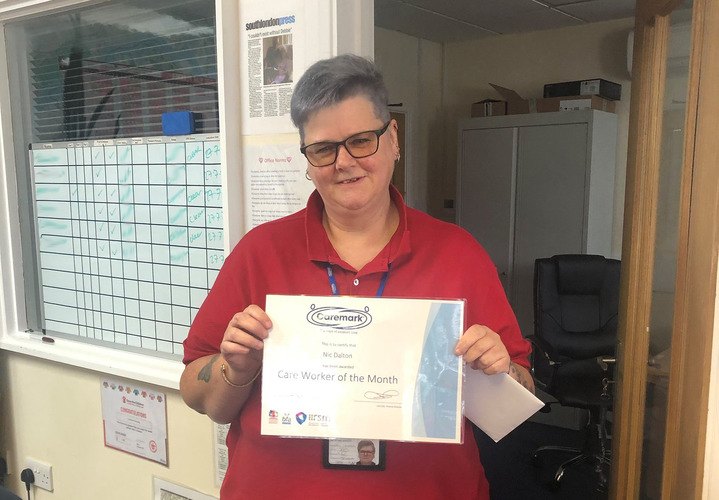 09 Jul 2020
Nic Dalton, Caremark (Bromley)
Congratulations to Nic Dalton from Caremark (Bromley) who is Caremark's Care Worker of the Month for June.
A highly reliable and dedicated Care and Support Worker, Nic has distinguished herself for her work with a particular client she has been supporting for over five years and whose well-being has dramatically improved over time.
Despite his initial difficulties to communicate and hesitation to participate in activities, this client is now a completely different character. Although he is wheelchair-bound, he is overcoming every boundary with Nic's support who takes him everywhere. She has helped him to get involved in a wide range of activities, such as sailing, playing golf, baking and making great pieces of art. He has even become a celebrity with the local Caremark team thanks to his singing and artworks!
Nic is a team player who communicates well both with the office team and her clients' families. She has a true caring personality and the clients she looks after are comfortable in her presence.
She has been praised by both her clients and her management team, with the mother of a client saying she has become a valued member of the family and her client could not be without her.
Her managers have also recognised her for the outstanding work she has accomplished in helping her clients become confident and as independent as possible.
Well done Nic! A deserving winner for June!