Welcome to the Team Vickie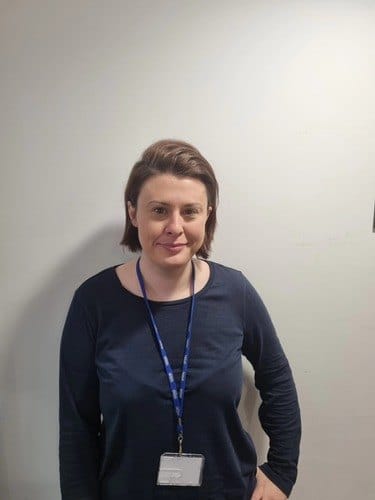 We would like to introduce you to the newest member of our Management Team, Vickie Halliday. Vickie joins the Team as a Senior Support Worker having worked for Caremark for a number of years, she has followed our promotional pathway to progress within our organization to the next step of her career.
Vickie began her career in the care industry when she was just 21 years old. Vickie started working in Complex care in 2015 when she lived in Coventry and has been in the Complex Care Industry ever since. Vickie joined Caremark Rotherham & Sheffield in early 2018, where she has been supporting a regular customer on a weekly basis. Vickie is experienced in tracheostomies, PEG feeding, Ventilators, Cough Assist, Suction, Epilepsy…The list goes on. Vickie has supported children with complex health conditions, a few examples being Cerebral Palsy, Muscular Dystrophy, Motor Neuron Disease and Multiple Sclerosis.
Vickie's role will consist of a mix of still supporting her regular Client's who she is specifically trained to support whilst also supporting our current Case Leaders Jackie and Kirsty with day to day tasks of the Case Leader role, this will involve conducting Spot Checks, Observations and supporting our brilliant Care and Support Workers where required. Vickie also visits Client's to conduct Quality Assurance checks and Care and Support Review's.
In her spare time, Vickie likes to spend time with her family, friends and looks after her nephew on a regular basis. She is also a keen supporter of Manchester United FC and a Queen fan, loving 80s music in general!
Vickie has always shown how much of a kind, caring, passionate, empathetic and hard-working person she is. We are looking forward to seeing Vickie's progression within our Team, welcome on board!