We have a cute new addition to our Caremark Team…… Congratulations Shannon!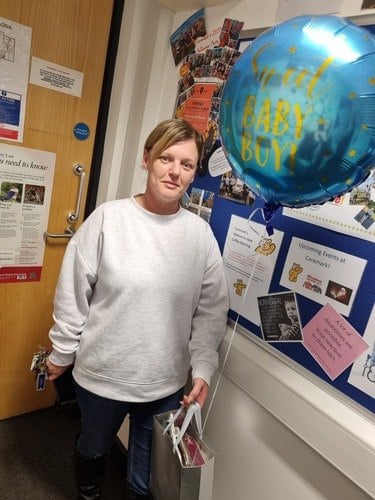 We would like to say a massive congratulations to Shannon, one of our amazing Support Workers who has just given birth to her lovely new baby.
Fiona, Shannon's Mum, (who also works for us as a Support Worker) popped into our Office and we gave her a small gift from the Team.
Shannon – on behalf of everyone from the Caremark Team and all of your regular Clients, we wish you the best of luck in the start of being a wondeful Mum and really hope you enjoy your Maternity leave!