Warm Welcome to our New Support Workers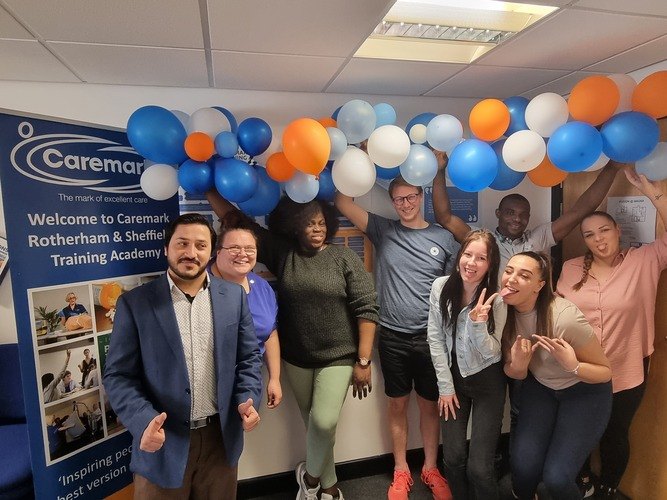 Our new Support Workers have now had a busy week of training with our Training Partner, they now have so much new knowledge under their belt which they will be putting into practice over the coming months!
Welcome to Caremark Rotherham & Sheffield!
From Left to Right we have – Affan, Cheryl, Ojuolape, Alex, Ethelbert, Charley and in front we have Mercedes and Morgan.
The trainee's have told us they all really enjoyed the training (despite the very warm classroom!) and they have learnt a whole new wealth of knowledge from Conrad and Amy so far, along with the training they are completing today with Terri and Kirsty from the Caremark HQ and also with Charlotte – Caremark Clinical Lead which will take place on their final day of class room training on Friday 25th March.
So, again, Welcome to Caremark Rotherham and Sheffield, we wish you all the luck in the world in your new role with us and encourage you to ask any questions at any time! Our Team are always on hand to help.