Personal experience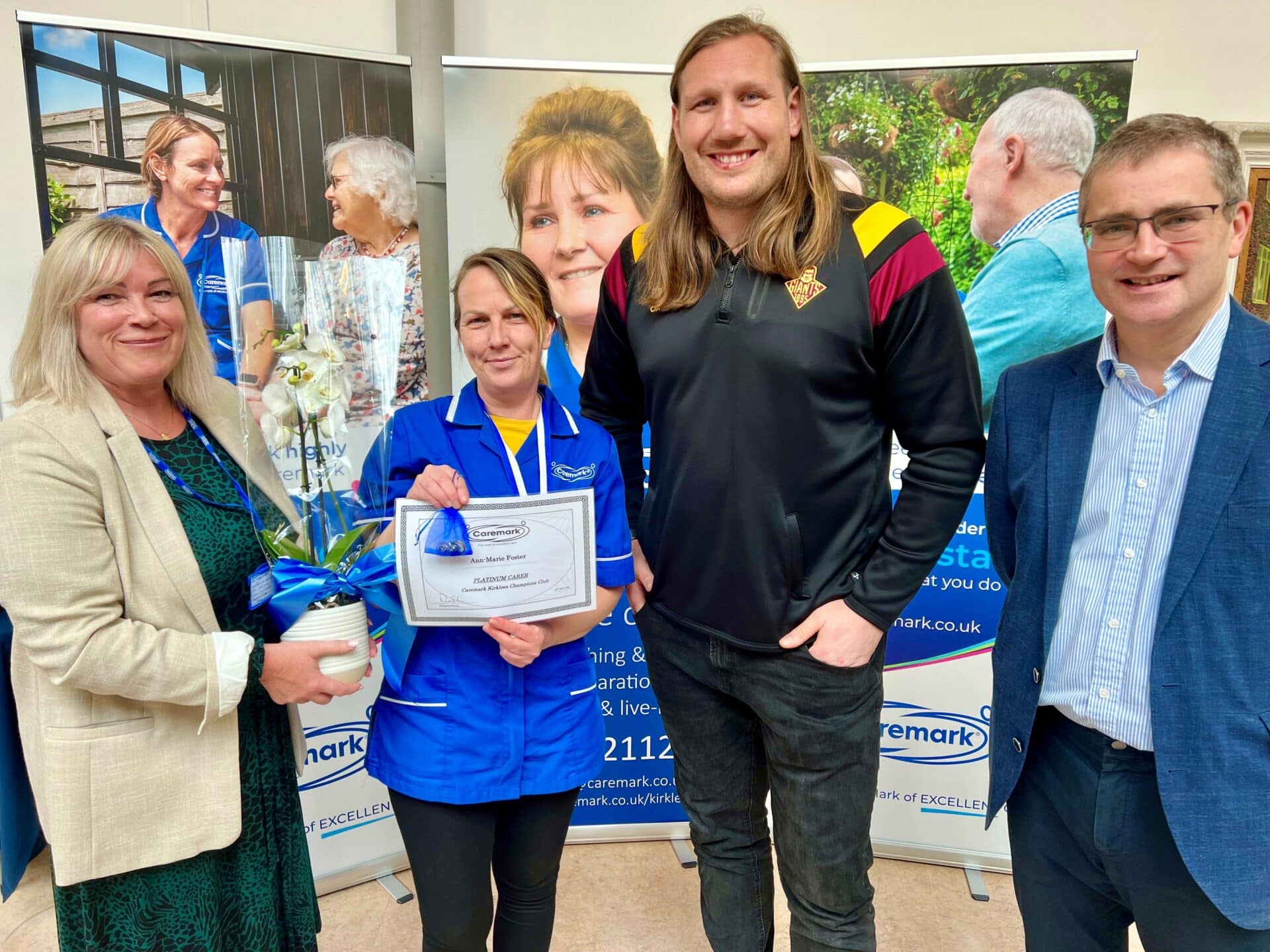 It was the personal experience of looking after elderly parents that first led Ann-Marie Foster to feel she might have what it takes for the caring profession.
Previously she had worked in a variety of roles including cleaning, reception work and a fish and chip shop before deciding to make the switch.
The change has worked well and Ann-Marie, 46, is now a valued member of Caremark Kirklees' Platinum Club – which recognises the company's longest serving staff members.
"I have elderly parents, my mum was in her forties when I was born," said Ann-Marie. "Dad died in 2019 and mum is nearly 90 and helping them made me realise I could be a carer."
Ann-Marie says patience, common-sense and the ability to cope in the face of sometimes challenging behaviour are the most important skills to have.
"The job satisfaction makes it all worthwhile, helping vulnerable people and leaving them happy, fed and watered with a smile on their face is very rewarding," she said.
"The management are supportive and there is flexibility around work hours which means no-one has to take on more than they can cope with."
Ann-Marie, who has two children, Jakob, 27, and Elijah, 12, believes it is important to be able to "switch off" from work and for her this involves a Zumba session – the activity that combines a work-out with dance.
"It's great for the mind, body and soul and releases lots of positive endorphins to relieve stress," she said. "Zumba leaves me feeling alive and active and I look forward to the next day and my work with Caremark."