Keep well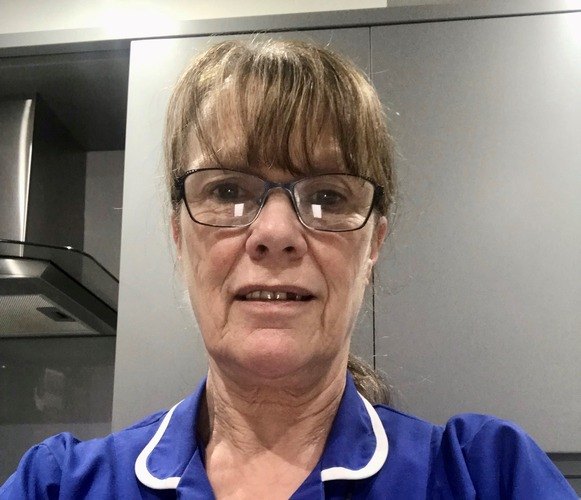 Trish Street regards helping people to keep well so they can stay in their own homes as a major part of her role as a home care support worker with Caremark Kirklees.
"There's the medical side and then there's the well-being side and it's important to take care of both sides," says Trish. "I get enormous job satisfaction out of enabling people to stay in their own homes."
Trish, 61, has worked in an office in the past but found it too repetitive, she prefers the variety that the role of a carer brings.
"You are always learning in this job whether it is new equipment or a new customer," says Trish. "No two days are the same and then, of course, lockdown came along, I can't imagine how some people would have coped without home care support."
As well as her role with Caremark, Trish has also worked for 30 years at a special needs school and is aware of the importance of mental well-being and social interaction.
"For many customers, we are their link with the outside world, that's what we bring into their homes and it's best If we do it with a smile. Finding that time for a chat, and listening to the customer is very important."
She believes the qualities of a good carer are empathy, the ability to listen and a lot of patience.
"Respecting differences and offering dignity and respect at all times adheres to best practice and a good professional relationship," she adds.
Trish recently won £100 in the monthly staff reliability draw and with three grown-up children, seven grandchildren and three great-grandchildren it will come in handy.
As for herself, she plans to take up Caribbean dancing this year.
"It will benefit my own well-being and help me to keep fit," she says.