Margaret Emms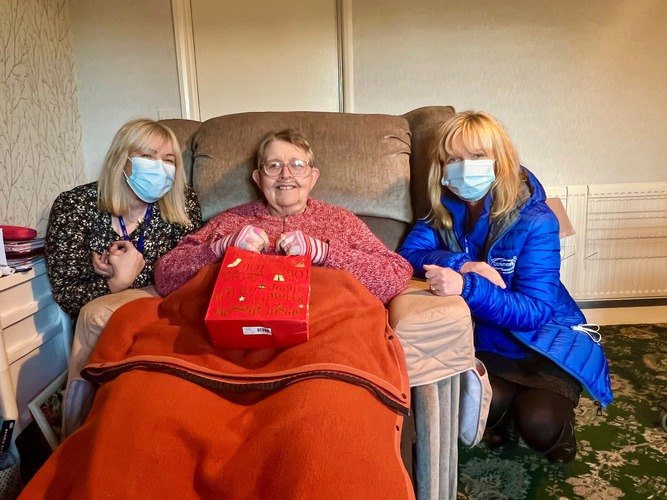 In her younger days, Margaret Emms had a skilled job working as a Fabric Mender, which involved checking and removing/mending the defects in fabrics made in a woollen factory.
And it just so happened that Margaret worked in a mill at Armitage Bridge where Caremark Kirklees now has its head office.
She says: "My job was to put right any errors which had been picked up when the wool was spun."
"It meant getting up to catch the 5.30 am bus from my home in Marsden into Huddersfield and then getting another bus to Armitage Bridge, so I was early starting work and late getting back!".
After marrying her husband Kenneth, Margaret went on to have two children, Andrew and Caroline.
Caroline, who was disabled, sadly died aged 43 but Andrew went on to marry and have children, which means Margaret now has four grandchildren and three great-grandchildren.
Caremark Kirklees began supporting Margaret in August 2021. Still very much independent, our carers visit her four times a day to help with her meals and a few other tasks, but she still does much for herself.
She says: "I like the care I receive and have some good carers, especially Kimberley who is lovely and like a breath of fresh air."
"I have lived in my current home since 1993, so its nice to be able to remain here with Caremark's support."