First-hand experience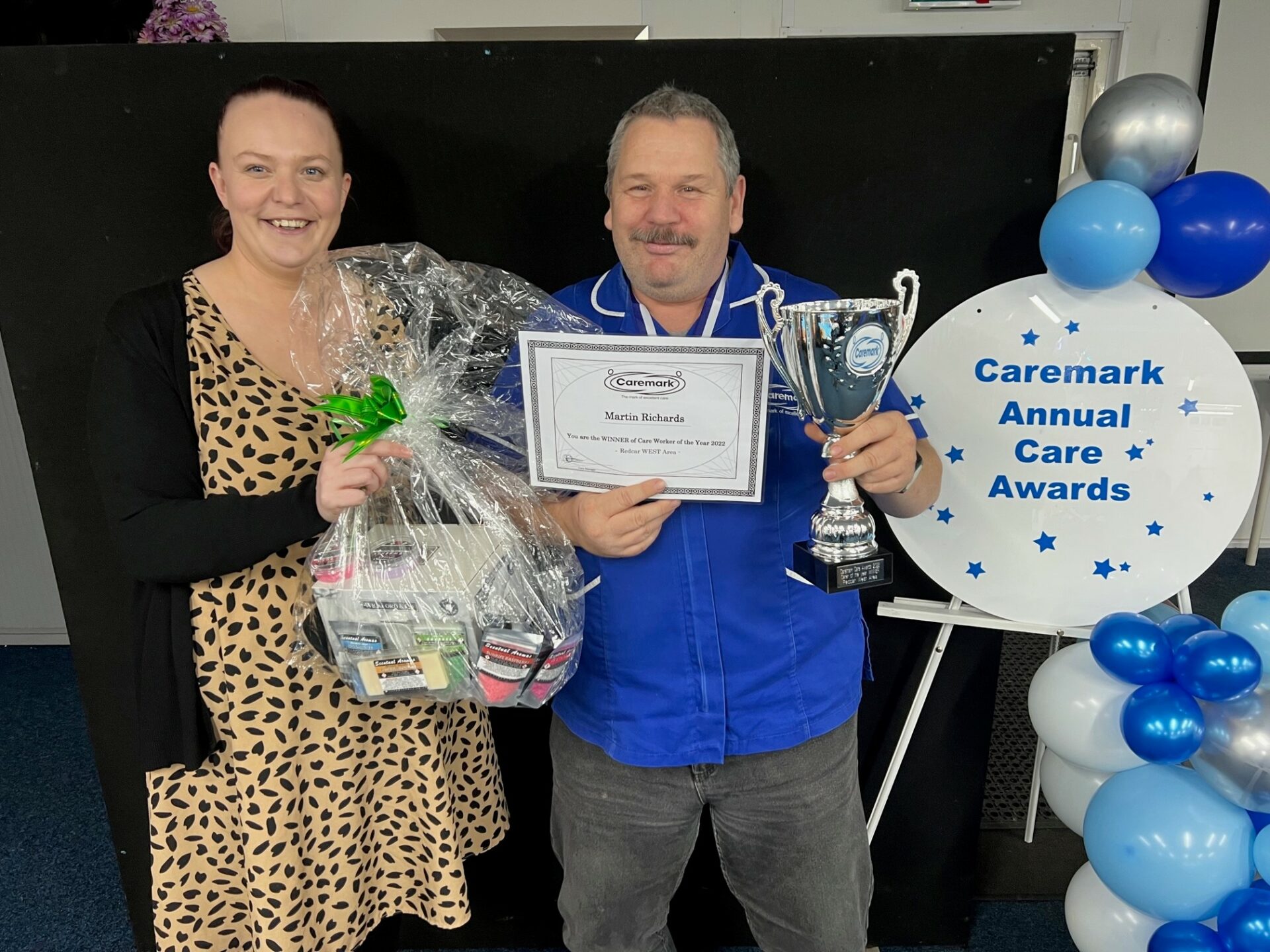 Martin Richards uses his own first-hand experience with mental health struggles to help others in his role as a carer with Caremark Redcar and Cleveland.
And the impact he has had on people is obvious given the six nominations he received from customers in our 2022 carer of the year awards.
This resulted in him being named carer of the year for the Redcar West region.
Martin has worked for Caremark for two years, having spent 16 years in the army, where he was a sniper instructor, and then four years as a fire-fighter.
First-hand experience in his previous work, especially a very upsetting event he witnessed when he was a fire-fighter, eventually resulted in him being diagnosed with post-traumatic stress disorder (PTSD) and this had an impact on several subsequent jobs he took after leaving the fire service.
But he began to think about a career in care after looking after someone he knew who was blind.
He admits he came into professional care as a "stop gap" but over two years later, he now believes he has found his calling and as well as helping others, Martin also finds being a carer provides therapy for him as well.
He explains: "I soon realised there were those much worse off than me and I often go into homes and find people in the same situation as me who are suffering with their mental health problems.
"So, they help me just as much as I help them. It's a two-way process."
Here are just a selection of comments made by customers who nominated Martin:
"Martin is so friendly and listens to me. He helps me do the things I want to do and always has a smile on his face."
"Martin as understands the need to be punctual. It is so important K is ready on time for the day centre."
"Martin is absolutely fantastic, he comes to collect us for our Tuesday group."
 Martin said: "I was blown away when I realised people had taken the time to nominate me. It was very touching and makes everything I do as a carer worthwhile."
Outside of work, Martin has a partner and two children and enjoys free diving and spear fishing. At one point in his life, he could hold his breath underwater for an incredible 3 minutes and 40 seconds. And whilst a bout of Covid has knocked this time back considerably, he hopes to eventually be able to regain this skill in the future.
In Martin's case, and we know all his customers will agree, we will definitely will be holding our breath until this happens as it will be a case of when and not if!