Community-based initiative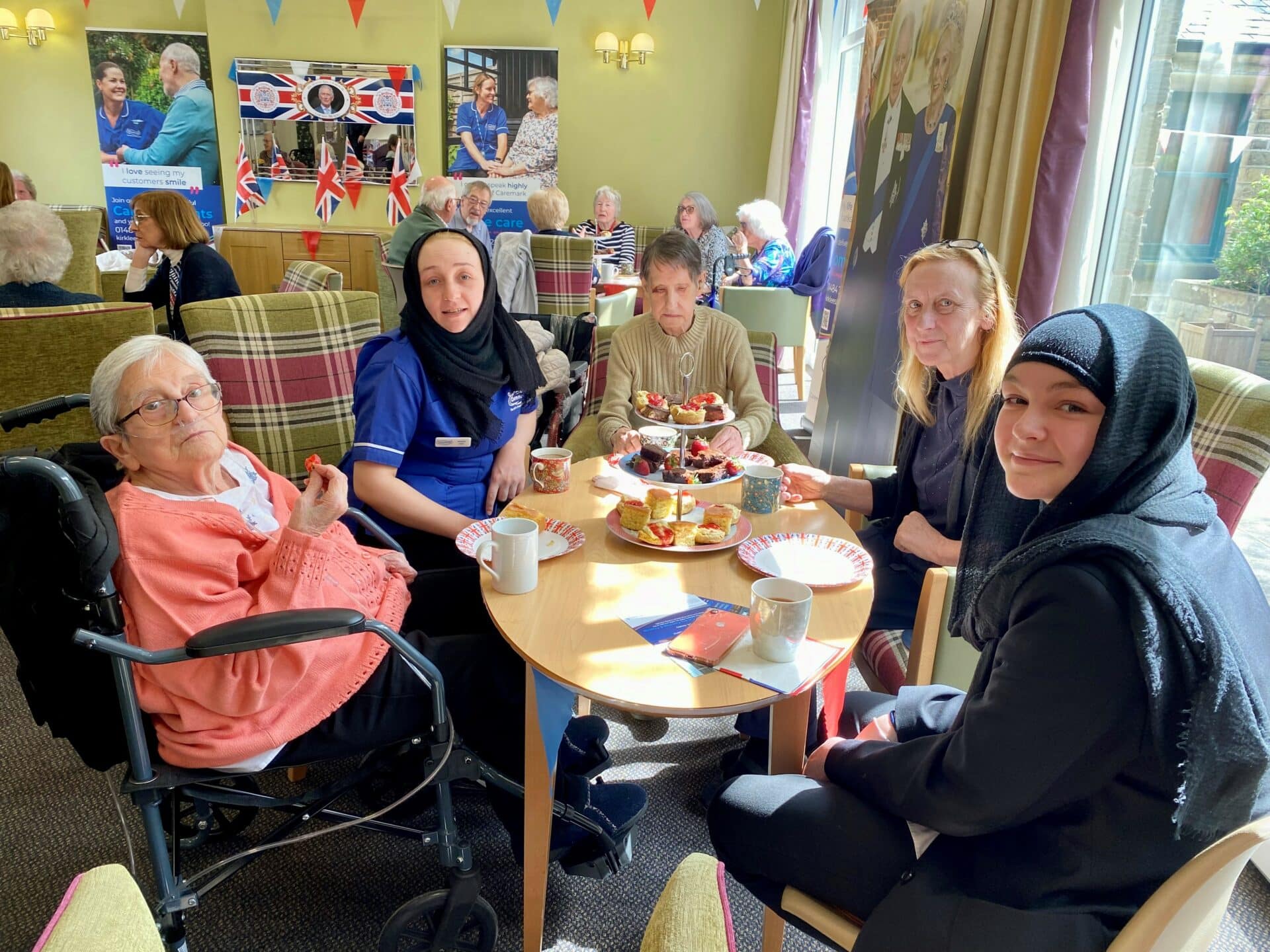 Caremark Kirklees has launched a new community-based initiative aimed at combatting loneliness and social isolation among older people.
We are now running a monthly coffee club for our customers, family, and friends in Honley.
The aim is to bring people together in one room for free refreshments and cake, with a view to encouraging social interaction, particularly for Caremark customers who live on their own.
It's also a way of bringing families together so they can meet the carers who look after their loved ones on a daily basis.
At the first session in May, the Mayor of Kirklees, Councillor Masood Ahmed, was among 30-plus people who attended for a special Coronation-themed afternoon tea.
Caremark Kirklees Director Fiona Smith said: "Many of our customers live on their own with no family networks nearby, so often our carers are the only other people they see each day.
"And after the social isolation caused by the Pandemic, we were keen to bring our customers together in one place so they could meet new people and have a chat over a drink and a slice of cake.
"We always wanted to involve carers and our customers' families and we couldn't have been happier with the success of our first coffee club.
"It was a honour to have the Mayor of Kirklees in attendance and now we're looking to build on this further so it becomes a permanent fixture in the calendar."
The Caremark Coffee Club will take place on the first Friday of each month between 2pm and 4pm in the lounge of Anchor's Trinity Court retirement housing scheme in Moor Bottom Road, Honley. The next event will be on Friday 2nd June.