Caremark's Free Shopping March 2020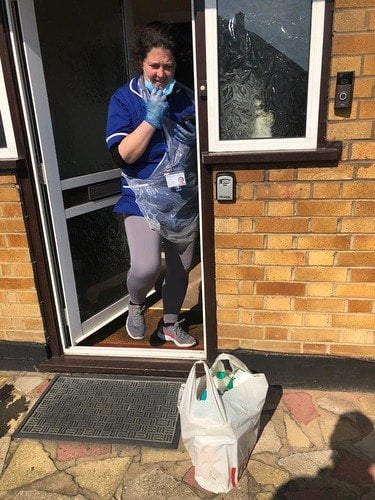 We recognize that during this pandemic so many of our customers and other elderly and vulnerable residents in the community will not be able to carry on with day to day tasks in community for some time. One of those key tasks is shopping. We have therefore launched our new initiative of free shopping and delivery services to elderly and vulnerable Havering residents.
Here is our Care and Support Worker Jenny taking in a free shopping bag full of essentials for one of our customers.
This is a time to come together and work together to support our community. If you know anyone in the community who would benefit from this support then please do contact us on 01708 393178.