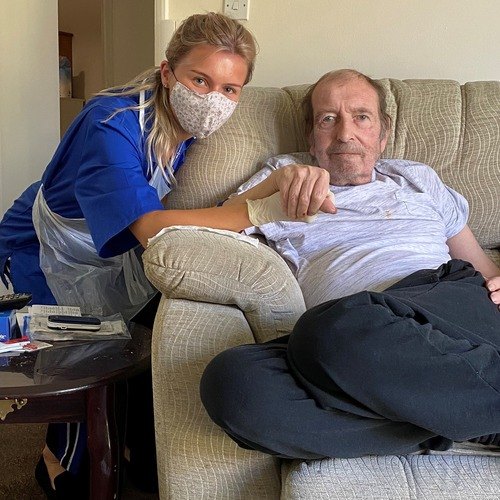 21 Jan 2021
Vulnerable & Shielding: Caremark are there during lockdown.
If you or a loved one are shielding and could benefit from the flexible high quality in-home care and support from Caremark, from a short visit, collect medication or full-time live-in care, then contact us today to find out how we can help.
More than two million people in England have been asked to shield once again as the nation is in its third coronavirus lockdown.
The government has advised those who are considered clinically extremely vulnerable to stay at home and only leave for medical appointments and exercise. We can help with not only care in the home, but also these medical appointments and exercise.
Announcing the national lockdown in his recent televised address to the nation, Boris Johnson said: "If you are clinically extremely vulnerable, we are advising you to begin shielding again and you will shortly receive a letter about what this means for you."
He called on the clinically vulnerable to stop going to work even if they cannot work from home, and avoid busy places including shops and pharmacies and these are just a couple of the things we can do, in addition to delivering high quality care.
The new shielding guidance comes despite warnings that it had a negative impact on mental and physical health during the first lockdown, which is where
Caremark's companionship
care comes in, as its designed to help with this negative impact that could lead to mental health issues.
James Taylor, executive director of strategy at disability equality charity Scope, said being asked to shield again would "fill many disabled people with anxiety as they face uncertain months ahead locked away from loved ones" and added that it is "vital" that those shielding "aren't left feeling forgotten again like many did last year".
He said last year many had faced isolation and struggled to access vital healthcare, food and essentials, Caremark are there for you, for all these things,
contact us
today to find out more about our flexible options.
Don't hesitate, contact us today to find out more about how we at Caremark could help you or a loved one while shielding.
Click here
to find your local office.