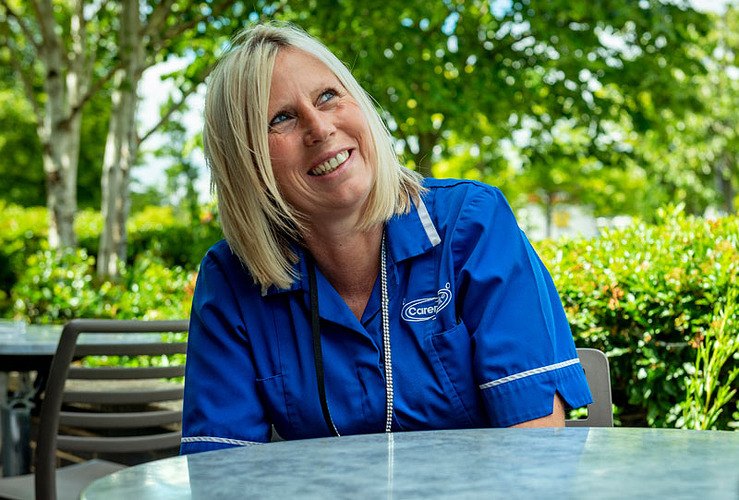 12 Jul 2022
Seven Tips To Get Your Career In Care Soaring
What is your next step? You have the potential to grow your career so why not start now!
Not everyone thinks about the career progression pathway when they enrol to become a professional care worker, but it is worth considering.
Caremark is a great company to join because it's busy, growing, and resilient to the ups and downs of the recent economic turmoil and uncertainty.
As Caremark grows, so our teams grow and there will be opportunities for you to move upwards and grow with us!
It figures then that those who choose to apply for a job with us will have previous experience from other positions or simply valuable life experience.
It's all about transferrable skills – and we all have them, whether they come from working with others in a professional environment or raising a family and actively caring for others.
Here are seven tips to get you thinking positively about climbing the career ladder!
List all your skills and strengths and see how they fit with future senior roles
Talk to your senior colleagues and find out what their job entails. Can you see yourself in that role?
Speak to your management team and express your desire to progress and learn
Keep your options open and explore any promotions that become available in the company
Be open to taking on new challenges and learning on the job!
Take every opportunity offered to upskill and build on your experience – offering to cover for holiday/sickness would be one way to do that
Be the change you want to see in home care and actively pursue the opportunity of career progression.
Being open to new possibilities in your current role will put you in the right space for being considered for promotion.
Visualising yourself in a more senior role is a good place to start; see yourself enjoying different responsibilities and rewards that come with it.
By adopting an open and positive mindset you are already halfway there. Good luck!