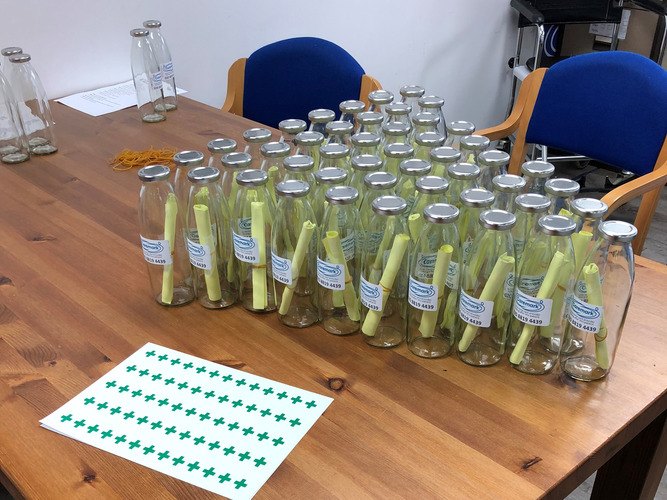 15 Feb 2019
Saving Lives Through The Message In A Bottle Scheme
Sometimes simple ideas can make a huge difference.
The Message in a Bottle scheme is a straightforward yet efficient way of ensuring emergency services can quickly access vital personal and medical information when called to your home.
How does it work?
A bottle containing a form filled with your personal and medical details is kept in a common location: the fridge. A green sticker is displayed on the inside of your front door, letting the emergency services know that they can find the bottle in the fridge.
The information included in the bottle helps the emergency services identify:
who you are
if you have any allergies and what medication you are currently taking
who your next of kin is and their contact details
When called to your home, the emergency services will know where to find that vital information, saving them valuable time hunting for a file or getting the information from a distressed relative. This brings you and your loved ones peace of mind by knowing that prompt and adequate medical treatment is provided and that the next of kin is informed.
Where can I get a bottle?
The bottles are free and can usually be obtained from your local pharmacy, doctor's surgery, or
Lions Club
.
Care providers are also getting behind the scheme, and last year Caremark (Sutton) worked in partnership with the emergency services in their area to provide these bottles to their clients.
While mainly designed for older and vulnerable people, the bottles are for everyone. Anyone can have an accident in the home, and as the proverb says, 'better safe than sorry'!