16 Nov 2018
Protect your loved ones from the cold with our winter checklist
With the days getting shorter and the temperatures dropping, it is essential to make sure you and your loved ones are ready for the winter season. So, what can you do to be ready for the winter?
Keeping warm, eating and drinking well, following good hand hygiene, and getting a flu jab if you are at risk will help you and your family stay healthy throughout the cold season.
Here are some tips to help you prepare for the winter.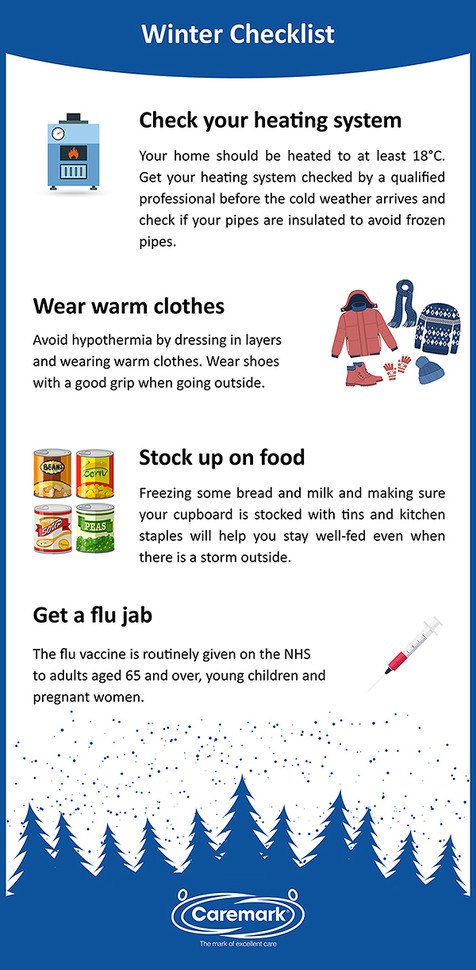 Older and vulnerable people are more sensitive to the cold. Cold temperatures can increase the risk of flu and raise blood pressure, leading to a higher risk of stroke. Having at least one hot meal a day, and hot drinks throughout the day helps limiting these risks. Make sure you and your relatives stock up on food, and order prescriptions in advance so you don't run out.
With less natural light, many people tend to feel down. If you can, regularly visit, phone or Skype your loved ones. Loneliness combined with shorter days can lead to depression, so keeping regularly in touch and visiting your relatives can make a big difference to them.
If you or your loved ones need companionship or help with domestic and hygiene tasks, Caremark can support you. Contact your
nearest office
today to discuss your options.