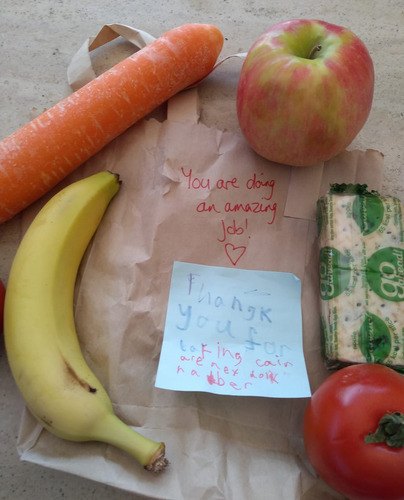 16 Apr 2020
Neighbours appreciate the work being done by Caremark Care and Support Workers
Look what Sandra from Caremark (Mole Valley & Waverley) found left for her.
Sandra from Caremark (Mole Valley & Waverley) had just left a care and support call when she noticed a bag beside her car. This bag not only contained a plethora of healthy snacks to get her through the day including a whole carrot, but this package more importantly also had a handwritten note from what we surmise is a younger member of the community thanking her for the great work she is doing, with another endorsement from a more adult member of the household saying "You are doing and amazing job".
Sandra had this to say: "My gift gave me a lump in my throat at how kind and sweet the neighbours were to think of me. I am just doing the job I love with my wonderful clients."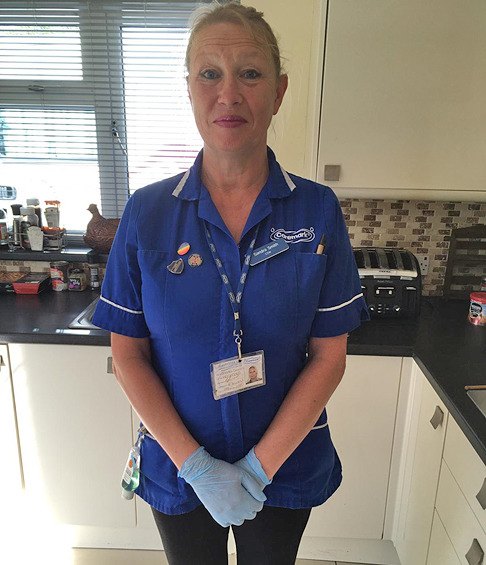 We are sure the community is full of members of the public up and down the country who appreciate the fantastic work being carried out by Care and Support Workers in these unprecedented times.
Well done to you all, you should be so proud, the whole country is behind you.