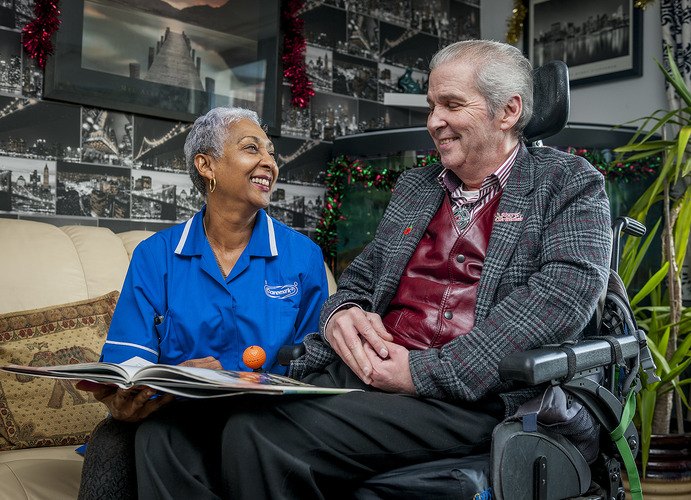 04 Nov 2021
Jobs caring for people at home overtake residential care for second year running
Domiciliary care services continued to grow in 2021, overtaking residential care in the number of job roles for a second year running, new data from Skills for Care shows.
According to the organisation's latest 'Size and Structure of the Adult Workforce in England' update, the vast majority of the increase in adult social care jobs during the pandemic was in CQC regulated non-residential care services, which increased by 40,000 jobs or 7%.
The number of care home jobs remained broadly the same over the same period despite decreases in occupancy rates from 86% pre-covid to 77% in March 2021.
Last year was the first time the number of domiciliary care jobs overtook the number of roles in care homes.
Analysis of figures from employers supplied to the Adult Social Care Workforce Data Set also showed that the number of jobs in care homes for older people remained similar in 2020/21, but between March 2021 and June 2021 there is evidence that the number of jobs in this part of the sector had started to decrease.
The number of people working in adult social care was estimated at 1.54 million in 2020/21. The data also reveals that if the adult social care workforce grows proportionally to the projected number of people aged 65 and over in the population then the number of adult social care jobs will increase by 29%, or 480,000 jobs, to around 2.16 million jobs by 2035.
Skills for Care CEO Oonagh Smyth said: "Thanks to the continued support of thousands of social care employers who kept supplying their data through the pandemic we are able to publish our annual analysis. This gives a real sense of not only how big our sector is, but also the impact of the pandemic on the workforce which has done so much to keep the people they work with safe and well."
To become part of this growing sector and start a career with Caremark, please
click here
to find jobs in your area.