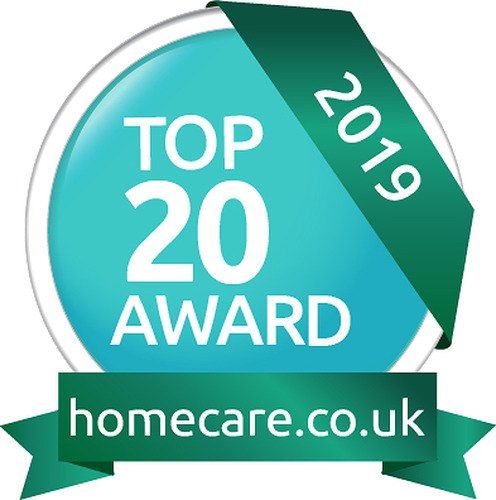 31 Jul 2019
Home care clients rate Caremark in Top 20 providers in regions across the UK
Once again, Caremark offices across the UK have featured in the Top 20 Home Care Awards 2019 organised by the online care directory Homecare.co.uk.
Based on reviews left by clients, these awards highlight the most recommended home care providers in each region of the UK.
This year, six Caremark offices were rated in the Top 20 home care providers:
•Caremark (Chiltern & Three Rivers)
•Caremark (Hillingdon)
•Caremark (Redcar & Cleveland)
•Caremark (Plymouth)
•Caremark (Weymouth & West Dorset)

•Caremark (Thanet)
This is the result of an unwavering commitment to the delivery of high quality home care.
Caremark (Hillingdon) was placed in the Top 20 for the London region for the fifth year running, highlight the good service the team have constantly provided to the local community over the years.
Charles Folkes, Managing Director of Caremark (Redcar & Cleveland), an office rated Outstanding by the Care Quality Commission, said: "I am proud that our team at Caremark (Redcar & Cleveland) has again achieved top 20 status in the regional homecare.co.uk awards."
"This demonstrates our continued commitment to delivering an outstanding service to our customers whilst continually striving to improve in order to make a difference to the quality of life for those people we support. I am especially proud of our dedicated team of Care & Support Workers who deliver the service and are passionate advocates for Caremark."
If you or someone you know could benefit from care at home to live a more independent life, we can help you. Get in touch with your
local Caremark office
to discuss how we can support you.