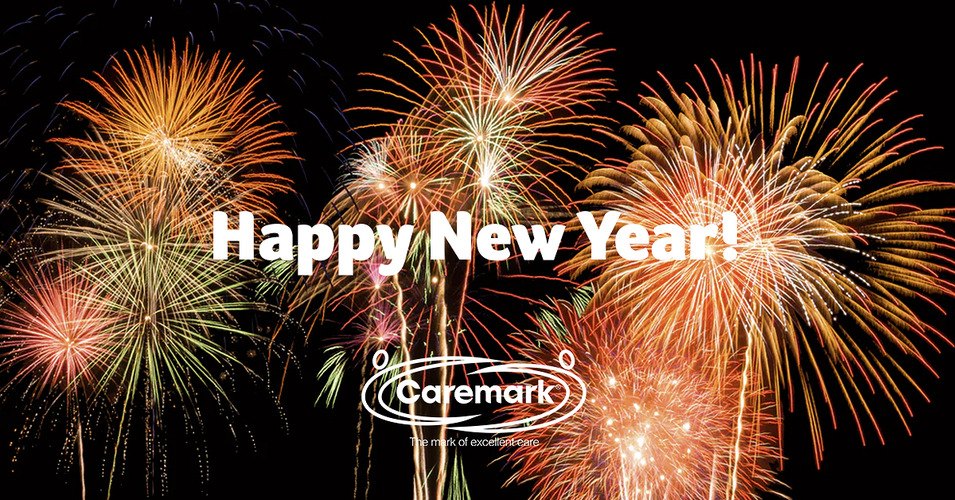 01 Jan 2021
Happy New Year from Caremark.
Wishing a happy, healthy new year to all our in-home care and support Clients and Carers, welcome to 2021.
Although many of us will be very glad to see the back of 2020, 2021 holds the promise of fresh beginnings, hopefully a new year with widespread, effective vaccinations that can allow society to get back to some semblance of normality, a change we will all welcome with open arms, a change for the better, given the year we all just had.
Something that will not change in 2021, is the attentive, empathic care offered by Caremark's Care & Support Workers who were there, through 2020 in its entirety and will be there in 2021 offering the same high-quality care and support, where needed, when needed, to those who need it the most, in your local area.
Our highly trained Care & Support Workers focus on mental as well as physical wellbeing, working hard to relieve the pain of isolation and despair felt by so many.
Whether you need help with medicines, personal care, or just help with shopping, cooking and cleaning. Our care assistants can do this and so much more, most notably during 2020, alleviating anxiety by just being someone to talk to and offer companionship, something that has been crucial to stave off feelings of loneliness.
With the advent of a brand-new year and all the possibilities it brings, let our Care & Support Workers bring joy to you or a loved one's life, through helping, caring and with an individually tailored care plan.
Just some of the services available to you or a loved one in 2021 are:
•
Companionship Care
•
Dementia & Alzheimer's Care
•
Domestic Duties
•
Live-in Care
•
Medication Assistance
•
Respite Care
And so much more.
To find out more about these and other services available, then please
click here
to find your local office.