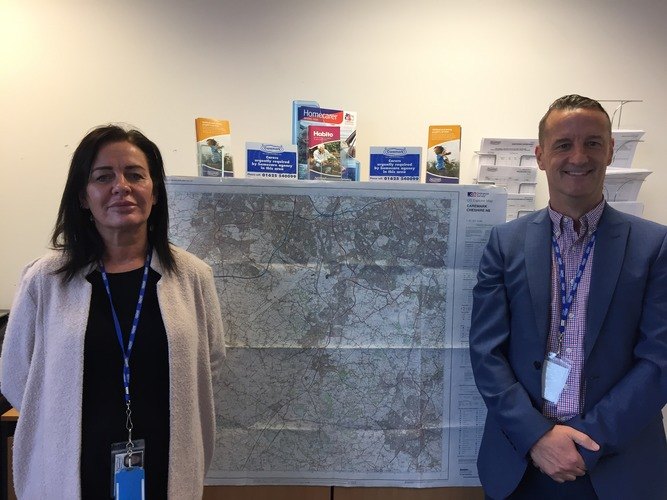 28 Sep 2020
Financier commits to providing the highest quality in-home care.
Grant Kerns, Managing Director of Caremark (Cheshire North East) swaps the world of high finance to provide care and support to the local community. His focus will be caring for the elderly, the vulnerable or those with a disability, with flexible, professional person-centred care services.
Grant had this to say: "I feel very privileged to have the opportunity to provide the care needed to help people remain living in their own homes and I'm very excited to be able to fulfil my passion for improving the lives of others."
Swapping spreadsheets for community care, Grant and his team will fulfil a commitment to the Local Authority and community to help those in need of professional in-home care during these unprecedented times and beyond.
Grant has a passion for providing care and support to those who choose to remain living in their own homes and has cemented his commitment to the community of Cheshire North East by taking the reins of his own new in-home care business. "My personal experiences of family and friends receiving care have taught me just how much more benefit there is for someone to continue living in their own home as long as possible."
Grant is supported by a very experienced registered Care Manager, Anne Whiteley, a career care professional who has extensive experience in the industry. Anne has a vast amount of experience in care and managing large teams of care and support workers to deliver care to those with diverse support needs. Anne will be working with the team to grow and develop the service whilst remaining focussed on quality assurance processes.
Grant went onto say: "It's great to have Anne on board, she is extremely professional yet empathetic in her approach. She has a vast experience in training and provision of care, we are very lucky to have her in the team. This experience means she has invaluable in-depth and practical knowledge in every aspect of the domiciliary care industry to make a positive difference."
He added: "Our aim is to continually improve the level of care we provide to existing clients, provide excellent care to new clients and also provide new services for all clients."
"Owning an in-home care franchise made sense to me from the outset because of the ever-increasing demand from people to remain living in their own homes for longer. That, combined with the excellent training and support I've received from the Caremark head office, means I feel very well-equipped to embark on this journey. It's a great opportunity to be more involved with helping people and to be more hands-on than I have ever been before''.
Grant and his team are ready and waiting to provide all manner of care and support throughout the area. Their in-home services include personal care, domestic duties, shopping, companionship and live-in care, to find out more click
here
.