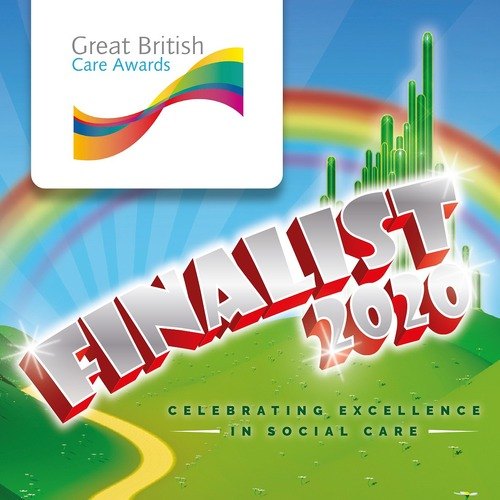 08 Dec 2020
Finalists in the Great British Care Awards.
In-home care and support provider Caremark are delighted that several of the offices have staff that have been recognised and shortlisted for these prestigious awards.
The Great British Care Awards are a series of regional events throughout the UK and are a celebration of excellence across the care sector. The purpose of the awards are to pay tribute to those individuals who have demonstrated outstanding excellence within their field of work.
From frontline staff such as care workers and care managers to people who have made an impact in other ways such as training and innovation.
Caremark are pleased to advise you of various finalists from our network care providers:
Caremark (Aylesbury & Wycombe)
Congratulations to Aylesbury & Wycombe as Care Manager Vicky Hartgill has reached the finals in the category of 'Registered Care Manager'. In addition to this recognition they also have a Care & Support Worker as a finalist in the category of 'Home Care Newcomer'.
Caremark (Cambridge & South Cambridgeshire)
Congratulations to Nicola Woodbridge who has also been nominated in the category of 'Home Care Newcomer'. This was when she was a Care & Support Worker and since been promoted to Field Care Supervisor, so also, congratulations on the promotion.
Caremark (Havering)
Congratulations to Baljit has been shortlisted for the 'Innovation Award' due to her "Chit Chat Chums" initiative.
Caremark (Tunbridge Wells, Tonbridge & Malling)
Congratulations to Simon Rowland, who is thrilled to be also appearing as a finalist in his region, in the category of 'Registered Care Manager'.
Caremark (Worcester & Malvern Hills)
Congratulations to various members of the Worcester team who have also been shortlisted for the finals, Sanet Hankins in the category of 'Registered Care Manager', Sophie Harrison is up for 'The Workforce Development Award', Maria Gomez is shortlisted in the 'Frontline Leaders' award category and the entire Worcester team are included as finalists in the 'Homecare Team Award'.
We are delighted to announce that these dedicated care professionals have reached the finals of the prestigious Great British Care Awards. They will all attend the judging sessions in November, and then we will have to wait eagerly to hear of their success at the annual awards dinner, which we sincerely hope will still go ahead in the new year.