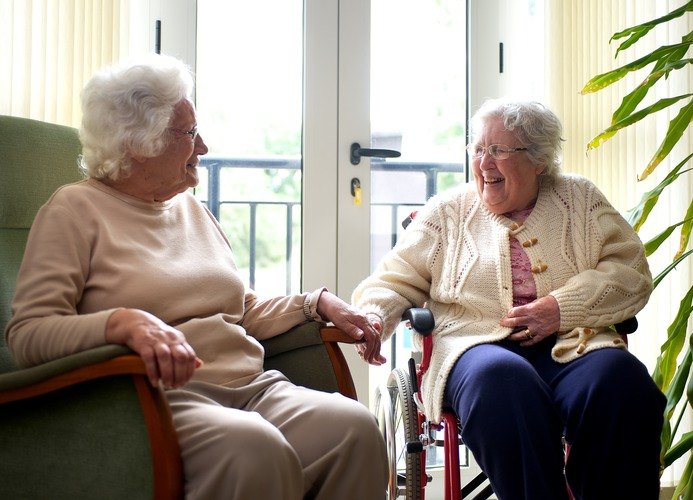 18 Oct 2019
Caremark's new PatchCare model hailed as innovation in CQC State of Care report
Caremark's new PatchCare® model has been highlighted as an example of innovation in home care by the Care Quality Commission (CQC) in its annual State of Care report, published this week.
The brand-new model, which has been designed to help tackle issues such as loneliness and social isolation, matches a dedicated small team of regular care workers up with small geographical patches of up to 10 clients. It means clients benefit from regular, more tailored visits made by the same PatchCare® staff each day, helping to ensure continuity of care, improved outcomes and a reduction in loneliness and social isolation.
Crucially, it offers a flexible framework to support people to have a positive focus and become active partners with accountability for their own wellbeing. There is potential to deliver significant cost savings to primary and secondary care services, through reduced ambulance call-outs and enhanced integration with the NHS and local voluntary and other community-based services.
The CQC rated the PatchCare® innovative pilot in West Sussex as an 'Outstanding' model of innovation and cited evidence of clients benefiting from the approach, with some enjoying positive outcomes by achieving their individual goals. An inspector said: "A man hadn't painted for about 20 years. Caremark matched him with a lady who had chronic anxiety who was phoning primary services many times a day. He started painting pictures for her and painted her Christmas cards. They developed a strong friendship as a result of PatchCare®. Those are really meaningful connections."
This responsive and flexible new approach sees care workers stay in touch via a secure messaging app, working together to deliver support as and when it is needed, rather than being constrained to fixed times. Feedback from Caremark's West Sussex pilot indicated that recruitment and retention of staff, a fundamental challenge for the sector, was positively impacted. Staff enjoyed enhanced job satisfaction, a salaried wage and deeper relationships with their clients and with each other – with clear benefits for service delivery.
Emmie Baker, National Development Manager at Caremark, was formerly a CQC inspector and was so inspired by the initiative when she saw it in action during a pilot in mid-Sussex that she joined the business. She is now responsible for the roll out of PatchCare® at Caremark on a national level.
Emmie commented: "I'm elated that PatchCare® has been so warmly welcomed by the sector. Its inclusion by the CQC and the support we've had from key influencers this week has been wonderful.
"It's incredibly exciting to see the tangible positive impact that PatchCare® has, not least in becoming a conduit to help people accesses community resources, which in turn improves their physical and mental wellbeing. This is so integral with the prevention and reduction of worsening in health conditions."
In the annual
State of Care report 2018/19
the CQC said: "The key factors that enabled PatchCare® to be developed were strong leadership, funding opportunities from the local authority, and effective partnerships. For example, partnership work between the local authority and Caremark included evaluating the wellbeing of people using the service and measuring outcomes".
Caremark is optimistic that the availability of PatchCare® will positively influence local commissioning, moving towards the beacon set out by the Care Act 2014 which called for improved outcomes-based care.
Emmie Baker added: "The beauty of PatchCare® is in its simplicity and its focus on delivering personalised care, moving away from time and task-orientated care. It's clear that people improve when they have more personal control and autonomy with their daily lives.
"Enhanced flexibility and outcomes-focused commissioning will improve people's experiences of care and support. As a team, we're immensely proud to see initiative recognised in this way ahead of its roll out in Pulborough, and beyond."
The PatchCare® model is now being offered to all franchisees in the network. Caremark (North Downs, Ards and Belfast) is currently piloting two 'patches' with the local Trust commissioning a six-month trial, while Caremark's flagship Pulborough office will be rolling out the PatchCare® model this year.