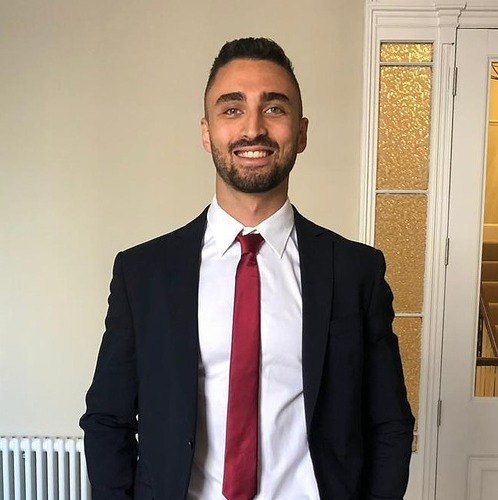 30 Nov 2021
Caremark (Bath & Somerset NE) join the ever-expanding network.
The team are already providing their extensive range of care at home services to their local community.
Caremark (Bath & NE Somerset) Managing Director, Ammar Srour (Pictured) had this to say on his recent registration with the Care Quality Commission (CQC): "The overwhelming demand for care in our region proves that many vulnerable people now need care more than ever before. We are focused on consistently delivering the highest quality of service to as many people as possible and set a new standard for excellence in Domiciliary Care provision."
Ammar and his Care Team have a passion for providing care and support to those who choose to remain living in their own homes and has cemented this commitment to the community of Bath, by opening his in-home care business. Ammar, who comes from an extensive background in Project Management and Business Development said: "I am passionate about building businesses that improve the lives of all members of our community. I am driven to continue building a team of passionate and determined people, who are supported by a highly effective system of training, monitoring, management and beyond, and arming them with the tools and resources needed deliver exceptional and bespoke in-home care – doing this consistently will allow Caremark (Bath & NE Somerset) to actualise it's mission of becoming a leader in exceptional Domiciliary Care provision."
CQC Registered Care Manager Kerri Gardner, who has over 18 years' experience in Domiciliary Care had this to say on leading the care delivery: "we are working together to build a team of care and support workers who will provide a high-quality service to individuals in the community tailoring the support to meet their needs." This tailor-made care can range from a few hours a week to live-in 24-hour care.
To find out more about the services on offer or to find out about careers across the nation,
please visit our jobs page
.