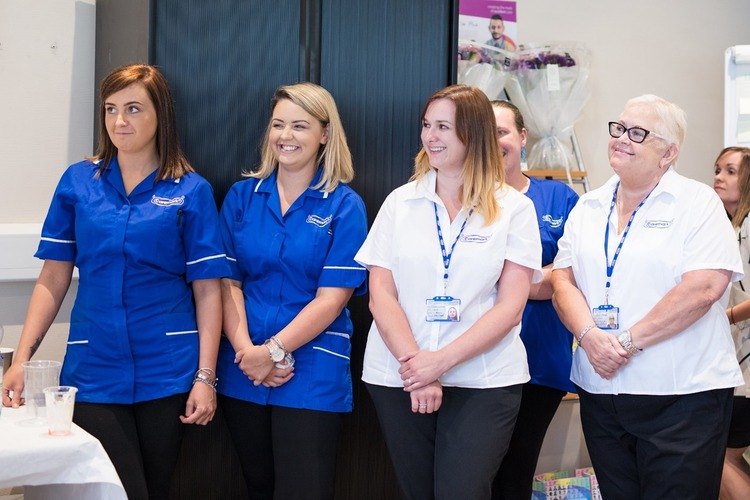 17 May 2021
Care at home: Where the jobs are.
Garry Costain, The Managing Director of Caremark (Thanet) and Caremark (Dover) gives his insight into careers within the domiciliary care sector.
"The world has changed beyond recognition over the last 50 years or so. If, like me, you were alive in the 1970s, you probably only realise this when you stop and think about how things were. The world changed slowly and until recently it continued to change slowly.
When I was at school in the early 1970s, it was assumed that most of the boys would go to work in factories — that's what most of our fathers had done and their fathers before them. One or two of us might go into the 6th form or find some other novel occupation, but on the whole, the world had a comforting regularity about it. We never really questioned the way things were, because, well, that's how things were.
We all assumed that we would leave school and walk into a job. However, In the early 1970s, people started to say that there may not be a job for all of us. They started using words like unemployment, layoffs and recession. We had an oil crisis and a three-day week. Things were changing and they said it would get worse.
And it did get worse. The 1980s were particularly bad, at times. The 1990s had their moments, and let's not think about the 2000s and the financial crash. And then we get to 2020.
Things are changing; things will continue to change, and those changes are likely to be more profound and happen more quickly than any changes that any of us have experienced. The grisly shadow of unemployment haunts our lives perhaps as never before.
The unemployment rates in East Kent are sobering. In Thanet, over 8, 500 people are unemployed, in Dover the figure is just under 5,000 and in Canterbury just over 5,500 are not working.
It all sounds pretty gloomy for the economy and jobs, doesn't it? It is not all doom gloom and despondency, though. There is some good news. In fact, it's not just good news it is fantastically good news. There is a sector of the economy that has never really needed to think about exercising the evil of unemployment.
Social care is an ever-growing, buoyant industry. It will continue to grow. Anyone who is looking for job security could do far worse than move into social care. Here are just a few headline figures (these relate to domiciliary care only). In early 2020, there were some 560, 000 people working in domiciliary care in England.
That figure is probably considerably smaller than the actual figure. The reason for this is not least due to the fact that the figure was recorded prior to the current pandemic, during which time the home care workforce has increased significantly. The number of people working in home care has been growing for years. In 2013, the figure stood at 465, 000. That is a remarkable 20% increase in 7 years. How many industries can boast growth anywhere close to that?
There are over 10, 000 home care companies in England registered with the Care Quality Commission (CQC). Some of these will be quite small and others very large. The thing is, though, the choice for job hunters is enormous, wherever you are located in England and whatever your level of experience, or inexperience. For most people who work in social care, the fear of unemployment is next door to non-existent.
People often talk about "churn" in the social care job market. This refers to the number of people who leave their social care jobs over a measured period of time. Some figures put this as high as 35%. Some people will leave the industry and move into different sectors. A significant number, however, will move between home care employers, or from home care to residential care. From an employer's perspective, high rates of churn are a bad thing. It costs money to recruit and train people. If you are a job seeker, though, this is nothing but good news.
The world has certainly changed since the 1970s. This change was gradual. The change over the last few months has been rapid. The changes over the coming year or so will make previous changes seem like a world passing in slow motion. But there will be one constant: a certainty in a world of confusion.
Domiciliary care will continue recruiting.
To find a job near you, please
click here
.