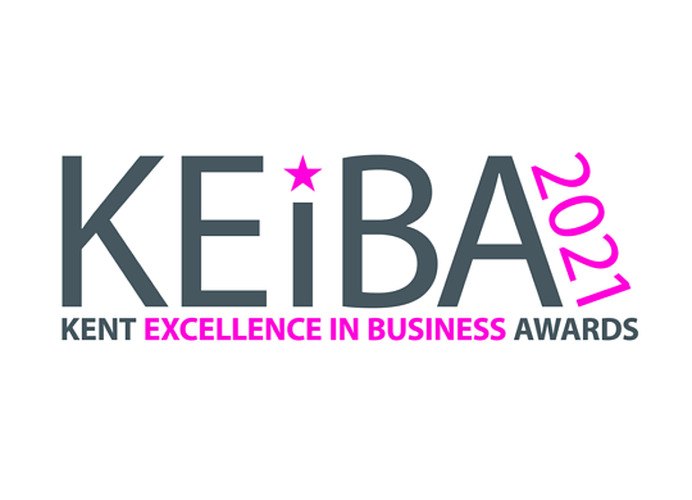 28 Oct 2021
Care at home provider wins prestigious award.
Caremark (Thanet) are delighted to have won a Kent Excellence in Business Awards (KEIBA) as 'Valuing Disability Business of the Year'
Jemma Nimmo Director of Business Development and Marketing for Caremark Thanet, Dover and Canterbury was overwhelmed and stated, "We are absolutely delighted to receive the news of our success. As Disability Confident Leaders we have a very inclusive recruitment approach. It is important each member of our team feels supported and valued."
She went on to say: "It has been a busy month, having won 'Business of the Week' and 'Business of the Month' through Academy FM's 'Business Watch' scheme. Winning a KEIBA award is the icing on the cake. We are so pleased we have received recognition for how much we value disability in our business at Caremark."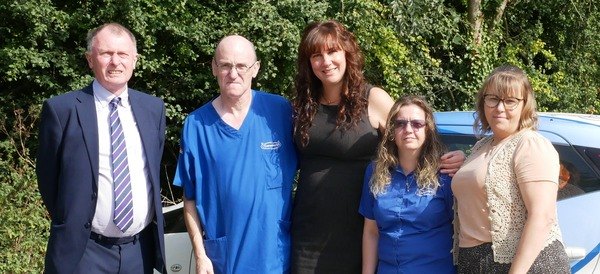 Pictured from left to right: Caremark Managing Director, Garry Costain, Care & Support Worker, Mark Bailey, Director of Business Development and Marketing, Jemma Nimmo, Office Manager and Well-being Lead, Zoe Marshal and Care Manager and Director of Safeguarding and Compliance, Kerry Hill.

After a month of waiting while the judges deliberated, the KEIBA 2021 winners were announced in a special supplement in newspapers across Kent on 20th October. Judges Matt Clifton (Chief Executive, Bemix) and Alicia Moyles (Head of Service, The Education People) stated while talking of the award: "Caremark (Thanet) were clear winners with outstanding commercial impact through valuing disabled staff and clients. Disabled carers thrive in this supportive environment and go above and beyond for the business. Mark Bailey (pictured above), for example developed Parkinson's after joining Caremark, and was supported to become a Parkinson's UK Ambassador."
Read more about Mark's journey in an article covered in our blog earlier this year.
Caremark (Thanet) Managing Director Garry Costain had this to say: "It is so nice to be recognised for what we have achieved, and we are really proud of our team."
A spokesman from Caremark Head Office, based in Worthing, West Sussex had this to say: "Congratulations to Caremark (Thanet), this recognition is great to see, because we at Caremark are committed to working with our franchisees to nurture a working environment which provides equality of opportunity and freedom from discrimination on the grounds of having a protected characteristic. We will continue to work with them to build a diverse workforce reflecting their communities."
Caremark have vacancies across the country, to find out more about jobs that are available in your area and how to apply for them
visit our jobs page
.