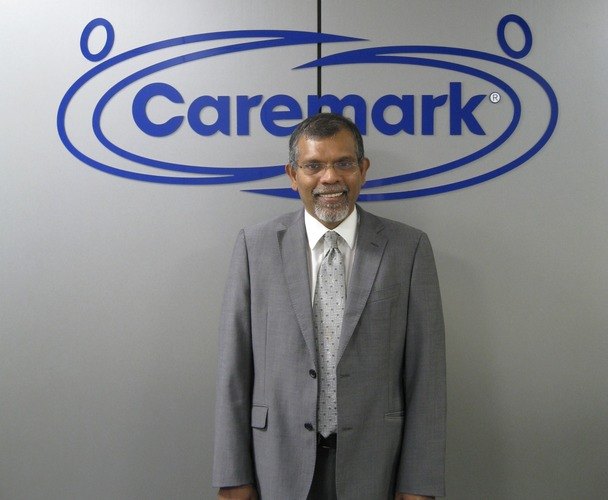 11 Aug 2020
A warm welcome to Caremark (Peterborough).
Having received their Care Quality Commission registration, they can now start providing the high-quality in-home care and support that's become synonymous with the Caremark Brand, to their local community.
Managing Director, Dr Mahesh Gunasekara, had this to say on this recent CQC (Care Quality Commission) registration "Providing care to people in their own homes is a big responsibility: I take it very seriously and ready to take up the challenge. Along with that, I'm feeling a lot of excitement. I'm delighted to have achieved CQC registration and be able to provide high quality care in our community and I'm very enthusiastic to do so."
Mahesh has a passion for providing care and support to those who choose to remain living in their own homes and has committed to the community of Peterborough by opening this new in-home care business. "After a long career as a Medical Doctor and Humanitarian worker, I have been heavily involved in setting up standards for provision of home care under different settings and have put this desire for the highest standards of professional care and support, backed by Caremark's systems and processes and ongoing support, at the heart of my business."
Mahesh is supported by a very experienced registered Care Manager, Maxine Appleyard, a career care professional who has extensive experience in the industry. Maxine is also committed to supporting Dementia and other charities in the Peterborough area and beyond.
Mahesh went onto say "It's great to have Maxine on board, she is extremely professional yet empathetic in her approach. She has a vast experience in training and provision of care, we are very lucky to have her in the team. This experience means she has invaluable in-depth and practical knowledge in every aspect of the domiciliary care industry to make a positive difference."
He added "As a humanitarian worker, I've always wanted to take care of people and am passionate about social care in the community," said Mahesh. "I opened my business because I want to reach the most vulnerable people and genuinely make a positive difference to their lives''.
Mahesh and his team are ready and waiting to provide all manner of care and support throughout the area. Their in-home services include personal care, domestic duties, shopping, companionship and live-in care, to find out more click
here
.