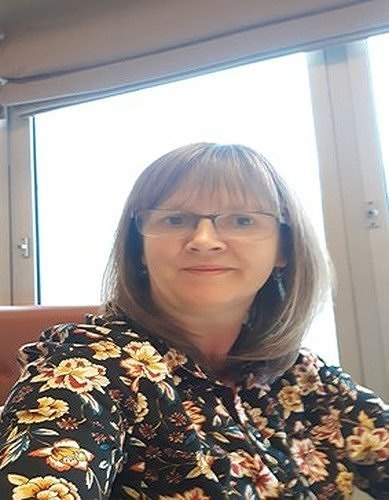 30 Apr 2021
A progressive career with Caremark.
When offered the chance to work with in-home Care and Support Provider, Caremark (Waltham Forest), Joanne packed her bags and left Manchester for London, this is her story of how she has risen up the ranks and is now in charge of recruitment.
Joanne's story........
"In February 2019, I applied for a job at Caremark. I was then living near Manchester and was hoping to relocate to London. I had been working in education for many years and wanted a change. I had previous experience in care and was hoping that Caremark would give me this opportunity that I had been looking for to return to the caring sector.
I was interviewed on a very cold, crisp winter's morning. I was quite nervous; however, put at ease. I was then offered a job, which I was absolutely thrilled (to start)! I returned to Manchester, packed my home up and moved to London the following week.
My training consisted of 2 days in the office which was delivered by the training team. I enjoyed this as it was very interactive. I then had to do a 3-day work placement. Lisa was an excellent teacher, kind and understanding and most of all very professional.
In March, I was given work on a part time basis. I did this for a couple of months and then was offered a permanent round. Of course, I accepted and worked the afternoon and evening rounds. I earned the respect of both client's and their families and quickly became known as part of the 'Dream Team'
I loved providing the care and support which the client's needed. At times, I cared for those with dementia. I loved being able to spend quality time with them. One client in particular loved me singing to her. I would use a hairbrush as a microphone, and we would sing together. We would laugh until we cried. It certainly was a privilege to know that I had made a difference in her life.
Another client taught me a few phrases in Italian, which was lovely to be able to speak to her in her mother tongue. The family certainly appreciated it too.
In October 2019, I received a telephone call from Caremark (Waltham Forest), asking if I would be interested in becoming a workplace mentor. After receiving information about the new job role, I readily accepted this as I love teaching and having come from an education background, I thought that it would be a very useful tool for them.
After working 12 months in the field a job in the office came available. A meeting was set up with the managing director, Lee and Kirsty, Care Manager. I was offered the position of Recruitment Lead which I happily accepted. Kirsty has been an amazing, patient and knowledgeable teacher and has been instrumental in training and guiding me in the ways of Caremark.
Nine months later, I am really enjoying my job role. I have recruited many new Carers and have been given the responsibility to mentor the new members of staff and the workplace mentors. This has been very effective as the new Carers appreciate a weekly catch up telephone call, any issues or concerns that they have can be very quickly and efficiently dealt with. With regards to the workplace mentors, they are really enjoying their job role and happy to receive regular feedback from myself. There is great communication, and we are an amazing team!
When I left Manchester nearly 2 years ago, I never would have imagined that I would be in the position that I now find myself. My journey certainly has been very busy and exciting. The knowledge and experienced I have gained in such a relatively short period of time has been fantastic.
If you want to find out more about the careers on offer in your local area, or further afield then please
click here
and you could carve out a successful career for yourself like Joanne. No experience necessary as full training is provided.