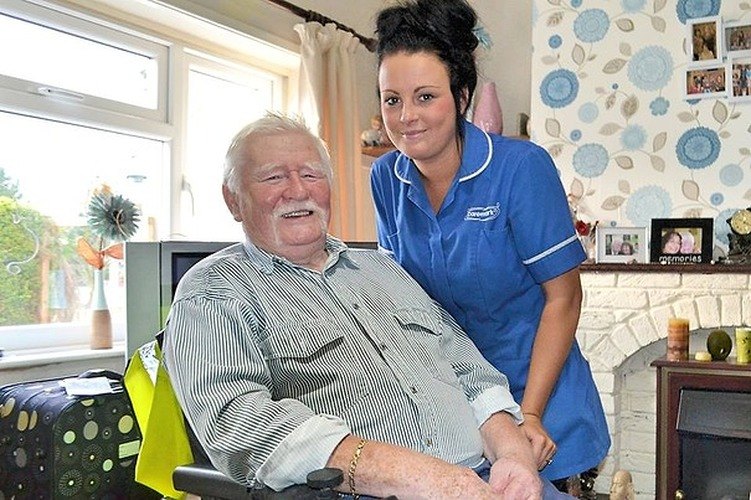 01 Feb 2015
Sophie Hood (Redcar & Cleveland)
Sophie has been a Care Worker with (Redcar & Cleveland) for almost 2 years and during that time has built up excellent trusting relationships with her set group of clients and is seen as part of their family.
She demonstrates professionalism and adherence to the Caremark policies and procedures at all times and although she works alone most of the time, shows good team spirit and will support her colleagues, covering extra calls if she is needed so that the clients receive consistent care and support.
Despite the fact that Sophie lives in an area which often has bad snow in the colder months, she has never let us or her clients down and always covers her calls. Her clients speak very highly of her and one in particular. One client wrote a wonderful letter to the office, praising Sophie's excellent care which has had a profound effect on his quality of life and overall wellbeing. An edited extract below reads:
"I am a stroke survivor...without the care, devotion and friendship of Sophie my whole positive attitude would be in jeopardy. Sophie has been my rock, helping me to retain my dignity in difficult situations. Within the confines of professional care, we have built up a rapport over the last couple of years which enables me to progress and remain happy. My family too are eternally grateful for all the care, kindness and devotion given to me by Sophie. Thank you, from one happy young man!"
Visit the Caremark (Redcar & Cleveland) website for more information on their home care service
.