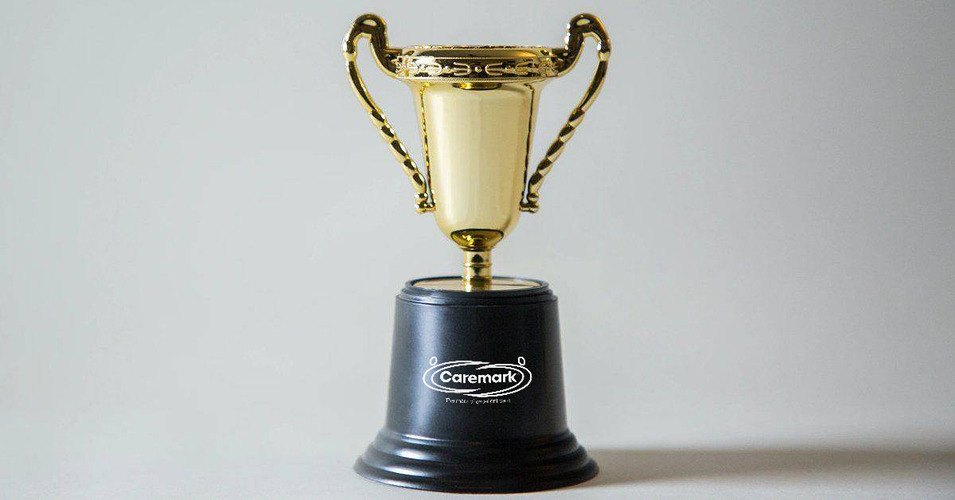 26 Apr 2021
National Care and Support Worker of the Month – March
The person who receives this recognition is selected from nominations from Caremark offices across the country, highlighting them from the 7000 Caremark care workers providing the highest quality of care to those who need it in their local communities.
We are pleased to announce the winner for March as Sinead James from Caremark (Colchester).
The Care Manager had to say about them in their nomination: "She really cares and cares about all customers. She is honest and always eager for work, providing the best care for our customers. She is polite and always in a good mood. She wants to evolve through this work and learn as much as she can."
From her very first days in the company, Sinead proved herself to be very reliable, always informing the office of any problems that may arise and sets an example of being a person of trust and doesn't discuss issues that should not be with other staff members or clients."
"Sinead joined from outside the industry and immersed herself in the full training provided. Her communication is exemplary and works perfectly on her own or with other members of the staff. She does not hesitate to work extra hours as she loves to see the clients as much as they love to see her."
What one client said of Sinead: "Sinead paints my nails and takes care of my face; I love it when she visits."
"She always goes the extra mile, one such instance recently was when Sinead had a fantastic idea that she came up with; recently, we hosted a charity event for Red Nose Day at Caremark (Colchester). Due to COVID restrictions, unfortunately we could not gather all the staff in the office. She arranged someone to bake the cakes, which we took pictures of to show our clients, then the clients decided which one they would like to taste."
"On Red Nose Day our fabulous team took the clients the cake they had chosen to try.
Despite the restrictions, we at Caremark (Colchester) are super happy we managed to have some fun and raise some money, all while staying COVID safe. And we are so happy to have Sinead James in our team with her fabulous ideas that she has."
Well done Sinead, a very deserved winner of March's Caremark Care and Support Worker of the Month.
Caremark are currently employing Care and Support Workers all over the country and if you would like to find out more about how you could make a real difference in your community like Sinead then
click here
to find out more.