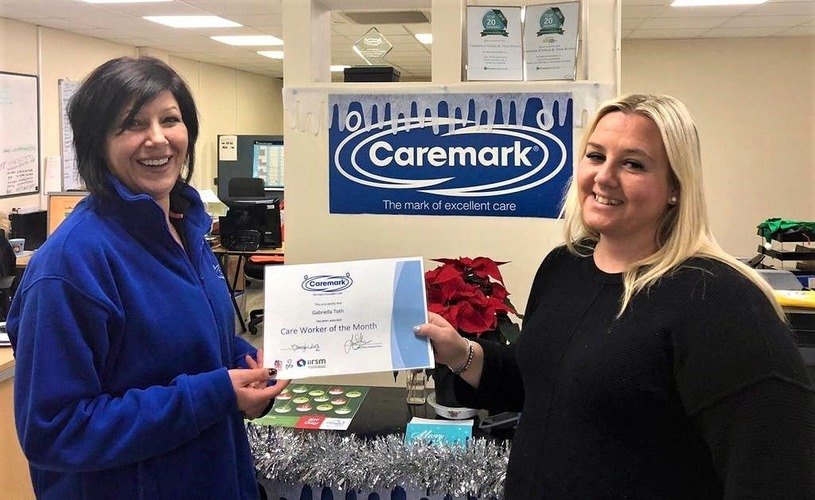 04 Dec 2019
Gabriella Toth (Three Rivers & Chiltern)
Congratulations to Gabriella Toth from Caremark (Three Rivers & Chiltern) who is Caremark's Care Worker of the Month for November.
Gabriella, also called Gabi by her team, embodies everything we look for in a great Care and Support Worker. Her compassion, professionalism and integrity shine through her work. Not only she strictly adheres to Caremark's high standards of care, but she also goes beyond by sharing best practice with her colleagues.
In a prime example, Gabi supported a client living with dementia who was very reluctant to let care workers help her. Gabi realised that music had a soothing effect on the client, making her feel relaxed enough to let the care team support her. She passed this information onto her supervisor so other care workers knew it was a good support technique.
Gabi has shown she has a true caring heart on many occasions by going above and beyond her normal duties. When the husband of one of her clients moved into a care home, Gabi noticed how deeply the client missed him. With the help of the management team, Gabi helped her client have lunch with her husband on her day off.
Reliable and great communicator, Gabi is a fantastic team worker who always supports new recruits she is working with. She has also become very popular among her clients, with one of them stating she brings them joy when she visits.
Well done Gabi!