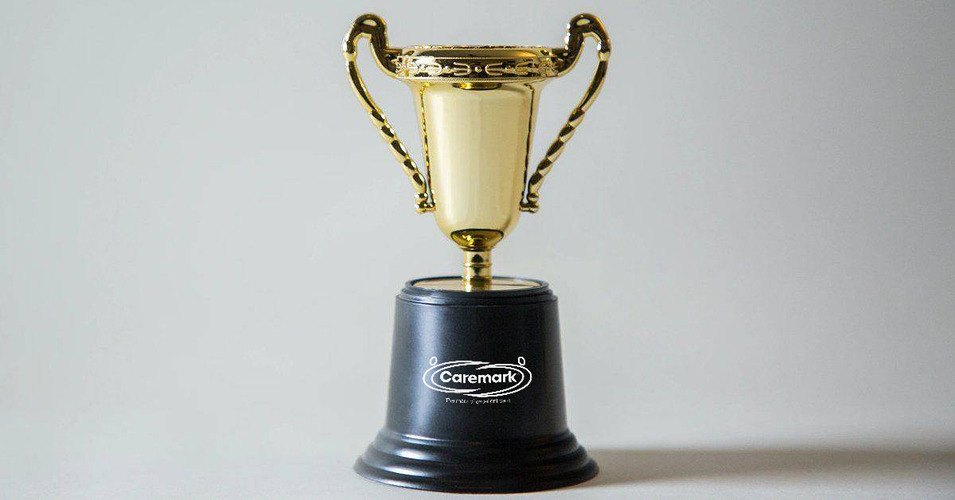 04 Jan 2019
Emma Parr (Cannock Chase & South Staffordshire)
Congratulations to Emma Parr from Caremark (Cannock Chase & South Staffordshire), winner of Caremark Care Worker of the Month for December 2018.
Since joining the team at Caremark (Cannock Chase & South Staffs.), Emma has made a big impression on the management, her colleagues and her clients with her level of dedication and professionalism. Her daily standard of work is high and she always puts her clients care needs first.
Emma is an excellent communicator and always returns clear and factual documentation. She will come into the office in her own time to hand over any issues and report any concerns.
She has recently worked with one of our more challenging customers whom others find too difficult to care for but has not been deterred. In fact, she is determined to provide the best possible support for her and has said "I WILL NOT give up!". Her dedication to find the best possible way to work with her is demonstrated by her decision to discover more about her client's past history and personal story, so that she can build rapport with her. Understanding her client's past will then help with making conversation and reminiscing.
Emma is totally reliable. She is supportive and flexible when working with management and her colleagues. She is a great team player and is generous and kind in her relationships with others. She supports new staff with their career journey and will offer to drive them to their calls so they can learn the Caremark runs which helps them to learn and feel at ease.
She is a real asset to have on board and always ensures compliance is upheld on all calls and works well with all our clients, whether that is palliative care or social calls.
We have had many wonderful compliments from clients:
Emma is a ray of sunshine – nothing is too much trouble
I feel confident when she is visiting me
Fantastic carer! I wish I had her seven days a week
Emma is very professional
We feel Emma deserves recognition for the excellent care she does for her local community and the support she gives to the whole team.
Well done Emma! A deserving winner for December!