Did you know that most computers have options built into them to make it easier for people with low or no vision to use them.
Click for information

A flexible new care service that is also designed to combat loneliness...

PatchCare from Caremark is an innovative approach to home care, delivering a wide range of personalised care services. Covering small geographical patches, our clients benefit from regular, more tailored visits throughout the day
The PatchCare® concept

PatchCare is a bold move away from traditional care as we know it. It has been designed to simplify care at home and allows our PatchCare Assistants to react to their client's in a more responsive manner.
Part-time PatchCare Assistants are appointed to a patch that consists of no more than 10 clients. They responsively operate and move around them as and when required between 7am and 10pm.
With PatchCare® you can expect:
Combats loneliness &
social isolation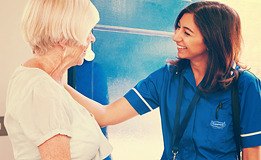 No more rushed
calls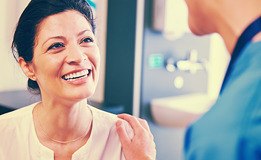 Caremark Staff on hand between 7am and 10pm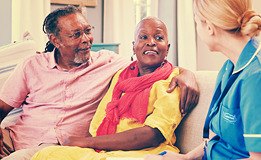 Creates more reassurance for families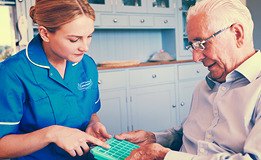 Clients feel connected and more secure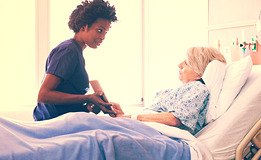 Helps early discharge
from Hospital

Improves social contact
Our PatchCare Assistants encourage and help our clients to socialise with each other. This unique service enables clients to form friendships with like-minded people, which in turn helps combat loneliness and social isolation.


As part of our service, our PatchCare Assistants go to great lengths to boost our clients' confidence, helping them to feel more independent. This leads to them feeling more secure in their environment and can even prevent or delay hospital admission.
A typical PatchCare® morning routine
Our PatchCare Assistants move around their patch as care is required by their 10 assigned clients.

"Thanks to PatchCare I'm getting back on my feet again. It's definitely the way forward for care"
Daughter of customer using PatchCare®
Our PatchCare® Assistants
PatchCare is an exceptional premium home care service that genuinely places the client first.

Caremark will allocate PatchCare Assistants who are carefully selected to provide continuity of care to our clients.
All PatchCare Assistants are employed on a part-time or full-time contract and are permanently allocated to an area (or patch), so clients know they will see the same friendly face, at each care visit.

As well as having award-winning training, regular assessments ensure excellent standards of care are upheld. All our PatchCare Assistants are fully trained and vetted, including a police check.




Happy to help

If you are considering care support for yourself or a loved one, please contact our friendly team and we will arrange an appointment in the comfort of your own home.