Age is no barrier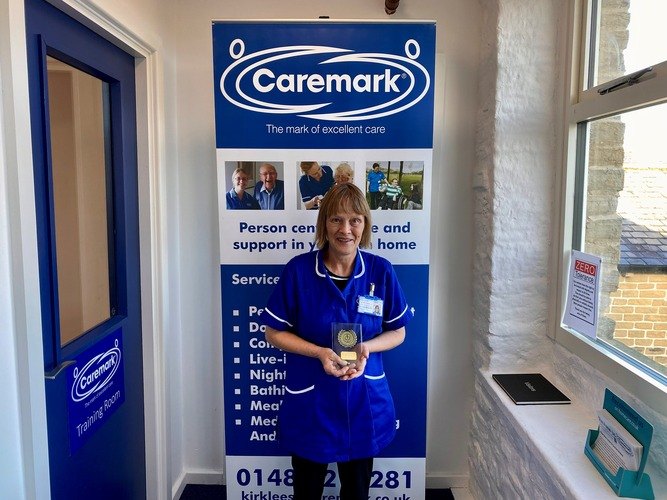 Heidi Roberts is living proof that age is no barrier to being a carer. At 62 she is older than some of her customers and her dedication and caring attitude resulted in her being named the Caremark Kirklees Carer of the Month for January.
"It is hard work but very rewarding" says Heidi. "It is lovely to see the progress people make with a little bit of help."
After leaving school Heidi worked in the local textile mill before it closed. She had a stint in a local factory and then a friend suggested she try the care sector.
For many years she worked for local councils, the NHS and private companies before two years ago joining Caremark's team, visiting customers in their own homes and helping with daily tasks.
She says: "It's very important to some people to be able to stay in their own home and to have that independence. Helping them to achieve that gives great job satisfaction."
Heidi works five days a week and says a good carer needs "motivation, compassion and to be a good listener." The other two days she spends with her family of seven children and 19 grandchildren and believes a busy life helps to keep you healthy.
As a carer of the month, Heidi received a glass memento, card and some money – which she wasn't expecting.
"I was surprised because I don't do this for the money, but it was nice to have my efforts recognised," she says. 
"I used it to buy a winter coat so I can keep warm and healthy to do my job."