A final festive wish from us…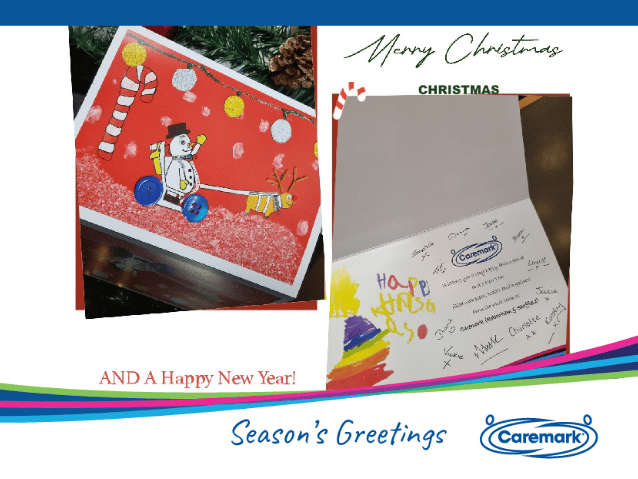 Hopefully our friends and colleagues at our Commissioning Teams, our Clients, and our Support Workers will have received their Christmas Cards and gifts by now however, in light of the recent postal Strikes, we have decided to send out 'virtual' Christmas wishes to our Social Media accounts to ensure that our message is received!
This years Caremark Christmas Card was designed by not just one, but TWO of our wonderful Client's- MSA designing the 'Trachea Snowman' on the front of the card and HK designing the 'Happy Christmas Tree' on the inside. Thank you so much to those Client's for their fabulous designs.
A final Merry Christmas & Happy New Year from the Team here at #CaremarkRotherham and #CaremarkSheffield🎄🎁
#Christmas #HomeCare #CommunityCare #Christmas2022 #MerryChristmas #ChildrensCare