A few simple words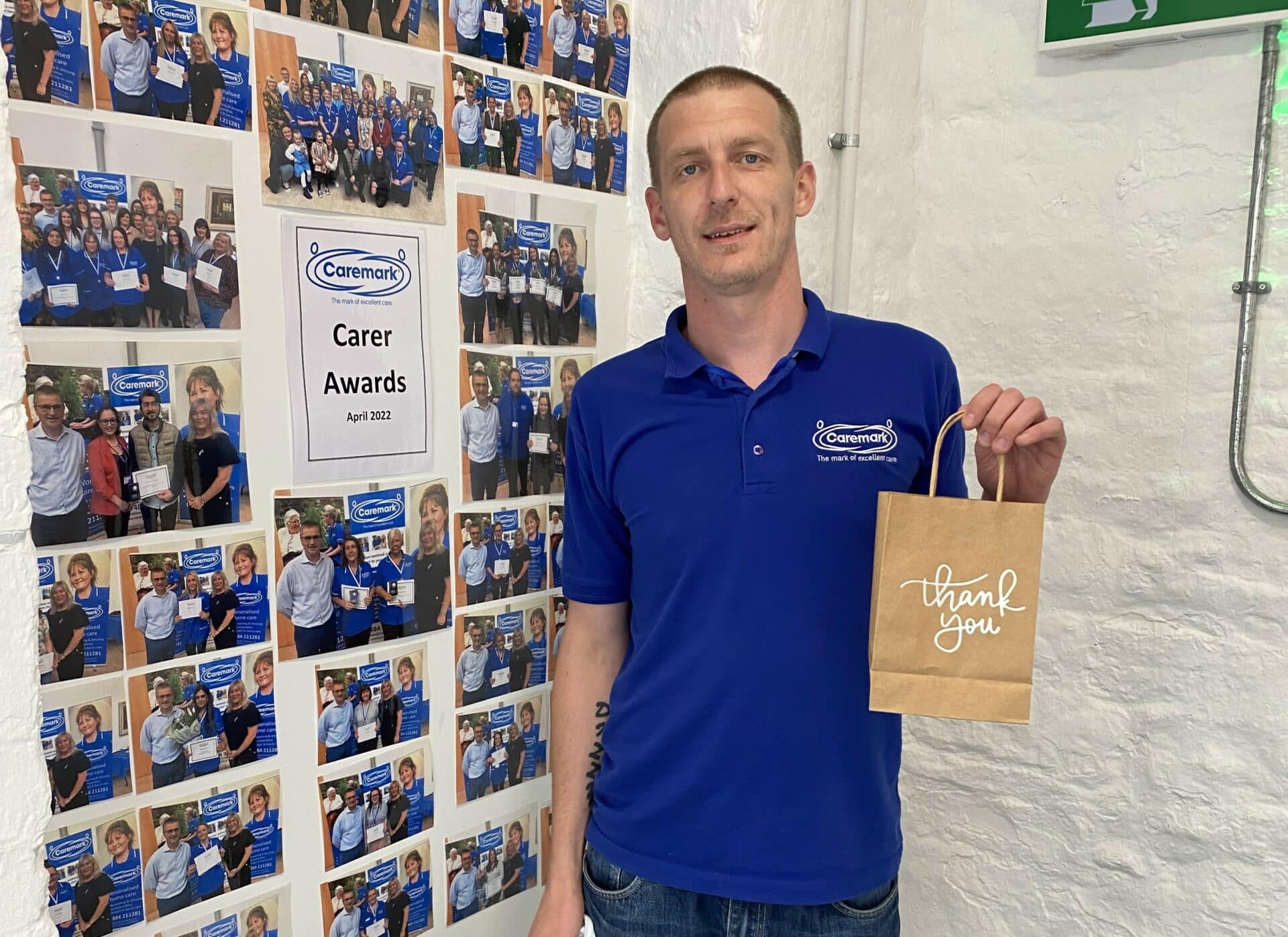 A few simple words from a child made Simon Baxter realise he'd made the right choice in switching careers to work in home care support.
Before joining the caring profession, Simon had worked in a series of jobs, including dog kennels, van driver and bar worker, but it was when he was working in a card factory that the owner inadvertently convinced him it was time for a change.
"I saw him drive into the car park in his new Maserati and park next to my Fiat Punto," said Simon." It probably wasn't his only sports car and I just thought why am I sweating all day, lifting boxes, breaking my back for minimum wage so you can swan around in a flash car?"
Simon quit and became a carer, working first in residential settings with severely autistic people and then joining the home care support team at Caremark Kirklees.
"Here I know why I come to work every day, it's such a rewarding job as you go home at night knowing you have made a difference to people's lives," said Simon. "I'd always wanted my children to be proud of me, so when my nine-year-old daughter told me she is proud of me because I am helping people who cannot help themselves – that is something money cannot buy."
Simon's dedication to his job saw him recently named a carer of the month for June. He says the secret is to treat each customer as an individual.
"I see the elderly as living history books. I'm fascinated by their stories of the times they have lived through, face to face accounts are far more vivid than you can find online or in books," said Simon. "I imagine it can be embarrassing for some people who need someone to help with personal care, by getting to know them and engage in conversation you break down barriers and overcome this embarrassment."
The flexibility of hours attracted Simon, 32, to Caremark as it meant he could see more of his three children. He's glad he made the switch and has advice for anyone else considering a move into caring.
"Every single person, whether they are a home carer or a manager starts from page one, we all make mistakes and learn from them. When you go into someone's home you might be the only face they see all day so you need to look a confident and happy person, the smile you receive in return makes it worthwhile."