What factors help ensure success when buying into a franchise?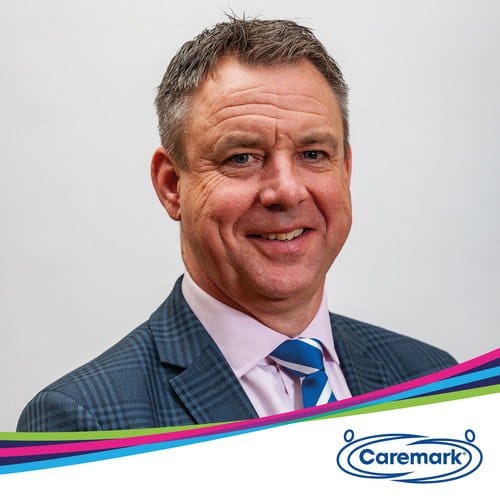 Franchise Director Mark Thompson talks about the key elements to running a successful franchise business.
Buying into a franchise is an extremely considered purchase and it's one that requires a vast amount of research. You'll want to ensure that the business opportunity you invest in provides you with the best opportunity for success.
Here we look at key factors that contribute to business achievements:
The profitability of your franchise business is down to a combination of many things, for example:
– The industry in which it sits.
Is the industry growing? At what rate? Is it recession-proof? Is there sufficient demand now and in the future? Is the business scalable and does it allow for diversification?
– The business model of the Franchisor.
How long has the franchisor been in business? What proof points do they have that demonstrates their business model works?
– Business support.
When setting up a franchise business, the support you receive absolutely must set you up for success. What level of support and in what business areas does the franchisor offer? Does this level of support align with your needs?
– Your own endeavours.
Your own dedication and hard work and the tenacity to uncover opportunities will hold you in good stead!
Industry
The industry itself plays a massive factor in achieving success. A growing and stable sector seems like an obvious choice, but it also needs to align with your personal values. Think about how passionate you are about the sectors you're looking into. Does one stand out over and above the others as something that really lights your fire? Consider where you'll be in five years time – will your chosen industry still provide variety, challenge and the rewards to fuel your passion?
Does the industry require any relevant experience or does it offer all the training you need? Are there independent reports on the stability and predicted growth of the industry? What might threaten a business now and in five years time?
The home care industry makes for the perfect choice for a prospective franchise owner. It's growing, stable, pandemic and recession-proof and wholly rewarding. It provides an excellent return on investment and, you don't need care experience.
Business model
There are many franchise opportunities around and it can be hard to select the franchisor you wish to do business with.
Experience of helping hundreds of people before you to run successful businesses, has to be a benchmark in your decision making. When you buy into a franchise that has been around a long time, you're benefitting from their experience, their proven practices and policies, a proven business model.
At Caremark, we have over 17 years' of franchising experience with 115 offices in the UK. Over the years, we have adapted and honed our model to what it is today – a successful, easy to follow home care franchise business.
Support
When you invest in a franchise, you're buying into a brand, the benefits that brings and also, the support structure of the franchisor.
What support do they offer? How big is the team at the head office? Is that team experienced and can they offer the support you need? More often than not, a newer franchisor will have less head office staff than one that has been going a number of years. Will the support level meet your requirements?
The support team at Caremark's franchise support centre is extensive. With great 'Regional Support Manager to Franchise Owner' ratios, the local, in-region support is second to none. In addition, Regional Quality Managers work alongside each franchise owner to gain the highest level of quality care. The support centre also has a marketing, IT support and training teams that are dedicated to support the network of franchise owners at all times.
Your own endeavours
As a franchise owner, you will be required to put in the hard work, to be in your business, managing your teams and maximising every opportunity. Your success will be the outcome of your efforts and the work of your team around you.
Your own determination and hard work, coupled with the factors above will certainly set you on the path for a successful business.
In summary, what is important is the passion you have for the business and the sector you are buying into. When weighing your options, you need to consider if this franchise will still get you excited in 1 year, 3 years or 10 years' time.
It's a big investment of both energy and money and you want to be sure you will have enough of both to build the business of your dreams whether you are 25 or 55 years' old.
Home care is a financially rewarding and highly fulfilling industry to work in!