To our FCS, from all at Caremark, Thank you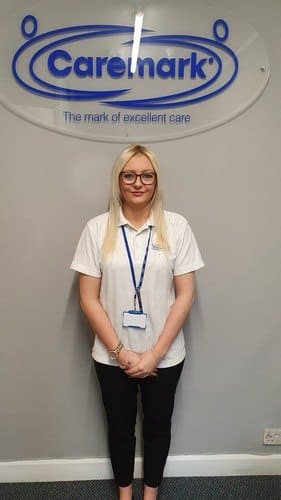 Kelley has had a great journey and proves you can have a rewarding career in care. Thank you Kelley you are a priceless member of our team.

Kelley began working as a care support worker for Caremark Solihull in February 2014. Being new to care with no previous care experience Kelley proved her dedication and commitment to the job role.

Kelley was a walker when she first began working for ourselves and went out of her way to ensure that the customers needs were always met. Over the years Kelley has continued to excel in her job role completing additional training and working her way up in the company.
Kelley has now worked as the field care supervisor for the past 2 years as well as manual handling train the trainer. Kelley is always there to support the care support workers and customers on a day to day basis and makes sure that the high quality care Caremark strives to provide is delivered. Due to thee time Kelley has been part of the Caremark team she has built up a great rapport with both the customers and care support workers out in the community as well as the office staff. Kelley continues to expand her knowledge in the care sector and go the extra mile to ensure the support she offers makes a difference to everyone she supports daily.