The grand old age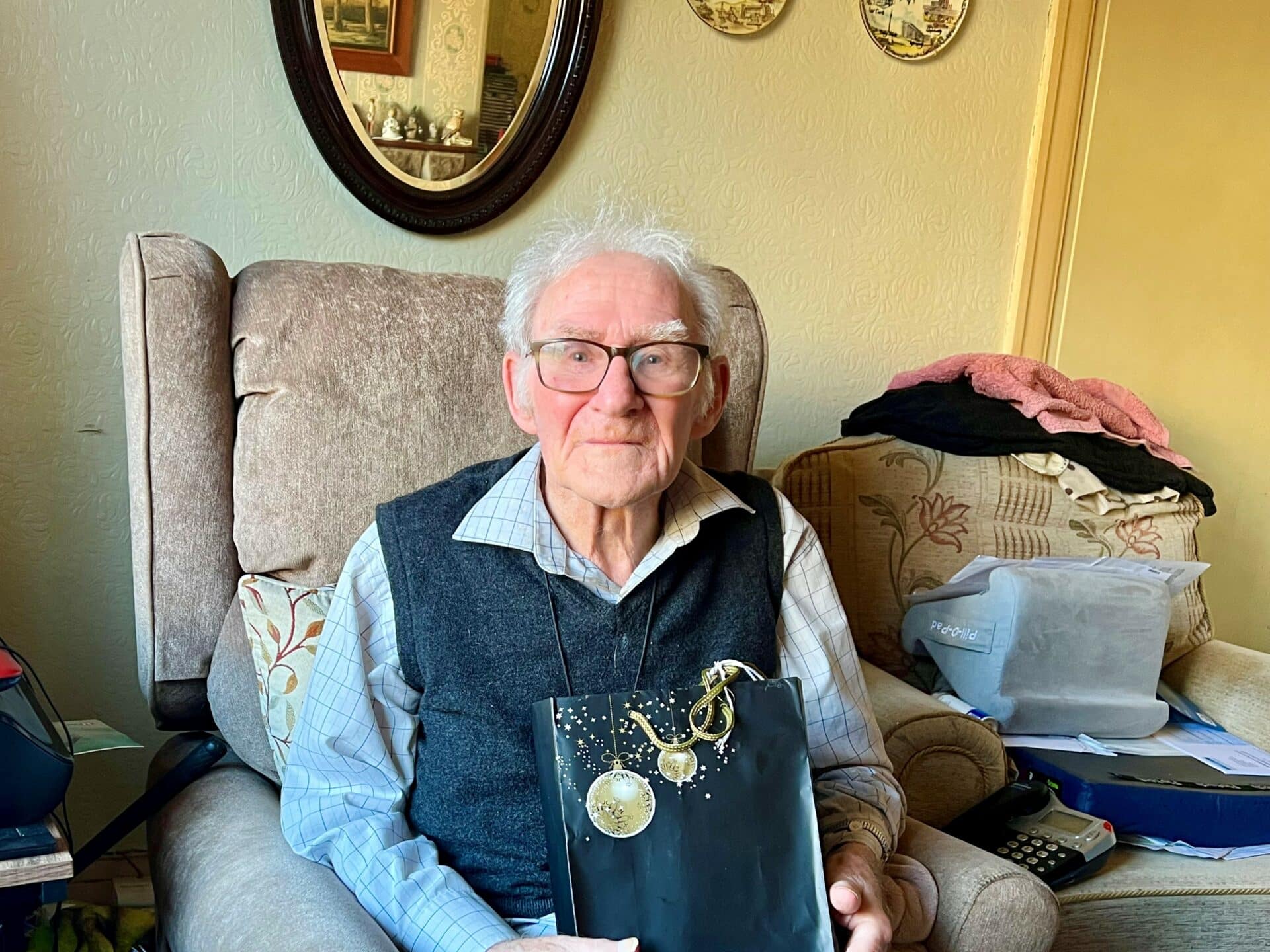 Had it not been for the Pandemic and stroke he suffered; Bob McLeod thinks he would still be working today – at the grand old age of 82.
Up until the Pandemic, Bob had worked at the same textiles mill in Huddersfield for over 50 years.
He jokes that he was finally made redundant and with his wife Moira sadly having to go into a residential home; he was left at home with their son James.
In Christmas 2021, Bob suffered a stroke which left him without feeling on his right side.
Twelve months later and Bob is thankfully still at home with James and receives support from Caremark Kirklees.
Carers visit him four times a day to help with his personal care and food preparation.
Bob says: "The carers are very good; I really do not know what I would do without them.
"They help me so I can stay in my home which holds many happy memories for me."
Bob says the family home used to be a real social hub, with lots of parties and get togethers taking place with the many friends he and Moira made after moving to Huddersfield from Scotland.
Thanks to one of his friends, he is still able to see Moira in the care home and is hoping that as his rehabilitation from the stroke continues that he will be able to get out even more in the future.